Arisekola: Mahmmod Amadu Not Wanted By Police, Interpol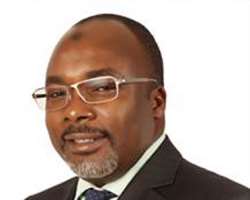 Following the statement issued by Mr. Wole Arisekola, publisher of Street Journal and president AMPON (Association of Online Media Practitioners of Nigeria) to correct a certain falsehood that was published by one of the national newspapers about Mahmood Ahmadu, one of those being investigated over the immigration recruitment that led to loss of lives in the past administration.
Contrary to what was published in the said newspaper, Mahmond is not wanted and is not on the wanted list of Interpol and the Metropolitan Police Mahmood Ahmadu.
Findings indicated that at no time has the Interpol declared Ahmadu wanted or invited him for interrogation of any kind contrary to reports that he was being sought to answer questions regarding immigration job tragedy.
The national daily which reported sometime in February this year that the Economic and Financial Crimes Commission (EFCC) had contacted Interpol for the arrest and deportation of Ahmadu, who was said to have colluded with Moro to defraud job seekers millions of naira published their report without proper investigation.
Investigations have showed that the story may have been cooked and dished to the Nigerian public to rubbish Ahmadu's character. In course of investigation, it was found out that Ahmadu freely moves about and is ready to defend himself of any complicity in the immigration scam as being investigated.
Findings have revealed that the firm of Mahmood Ahmadu was a mere consultant to Ministry of Interior when Abba Moro was minister and he was contacted to help in the recruitment exercise without taking any direct part in the collection of money from applicants.
As it would be recalled, the applicants paid N1000 each through an e-payment platform for their online recruitment exercise into the NIS, there was therefore no way through which Mahmood Ahmadu would be involved in handling money. His job at that time was to offer consultancy services in the best way through which the exercise would sail through without hitches.
It has come to him as a big embarrassment that some spheres of the Nigerian media would go ahead to publish falsehood and he would like this to be corrected.