Okowa Slashes Cost Of New C of O To N200, 000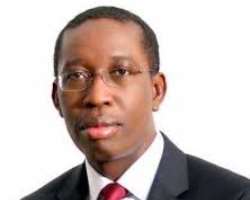 Determined to reduce the financial burden associated with obtaining the Certificate of Occupancy, C of O, by citizens in Delta state, the Governor, Senator (Dr) Ifeanyi Okowa has slashed the cost of procuring the new C of O from N425, 000 to N200, 000 per plot within the next 90 days while owners of old C of O would pay N50, 000 to migrate to new electronic C of O.
Senator Okowa who stated this Thursday while flagging off the Delta State "FASTTRACK 90" project of guaranteed C of O maximum 90 days in Asaba, added that between now and the next 90 days, land owners tending to obtain electronic C of O would be charged N200, 000 per plot for the entire process.
Okowa however, disclosed that statistics has shown that the state has issued out only about nineteen thousand C of Os compared with over N40, 000 land/property owners in the state because of the very high cost associated in obtaining the C of O.
He noted that the process of obtaining Certificate of Occupancy, has over the years become very long, arduous, unwieldy and opaque, often resulting in unofficial payments far in excess of the approved amount.
According to Okowa, "FASTTRACK 90 has been initiated to overcome the bottlenecks that have become a recurring decimal in obtaining C of O in the state. As the name indicates, it will now take a maximum of ninety days for land owners to obtain their C of Os from the Ministry of Lands and Surveys. The new system is fast, transparent and in line with global best practices".
He however, said that nobody should be a clog in a wheel of progress, warning that anyone found will be shown the way out, just as he said, "this electronic C of O cannot be duplicated because everyone has a unique number. This rot in the system is going to stop and the Consultant will work with the development plan office to ensure the right thing is done"