World Tuberculosis (TB) Day, AHF Calls for renewed commitment in Funding and Treatment of TB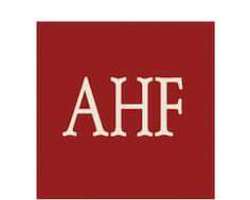 Medical experts have revealed that Nigeria among other African countries records about 170,000 Tuberculosis deaths and over 500,000 infection annually.
The figure which was as a result by the global TB statistics which health Experts says it demands urgent attention and a more consolidated response.
According to the World Health Organization, Tuberculosis has been ranked as the leading cause of death among people living with HIV/AIDS.
In a statement released by the country programme manager, Aids Healthcare Foundation, Dr Adetayo Towolawi, have it that in 2015, one third of HIV deaths were as a result of TB, underling the need to strengthen the management of HIV/TB Co-infection.
According to him" in 2014 there were an estimated 1.2 million new cases of TB amongst people who were HIV positive, 74% of whom were living in Africa"- WHO 2015.
"It is proven that the immune systems of HIV+ patients is highly compromised and at a far greater risk of TB infection. Thus TB treatment is vital to their long-term health. AHF clinics educate, and promote testing and treatment of TB and are relentless in efforts to combat and manage the HIV/TB co-infection".
He noted that the challenges facing management of TB infections are enormous which rises from the shortage in TB drugs to low awareness in communities.
"While we acknowledge the gains recorded in TB management globally; we cannot lose sight of the stark realities.
He further noted that "The global goal is to end the epidemic by 2030 and for this to happen, more resources must be committed, integrated patient-centered care and prevention must be strengthened; bold policies, supportive systems and intensified research must be at the fore, in line with the WHO strategic pillars to end the epidemic".
24th March is annually observed as World TB Day with the aim to spotlight the impact of TB and reinforce the need for continuous global response and action in ending the epidemic.