Fuel Scarcity: APC Have Subjected Nigerians Into Untold Hardship Says PDP Lawmaker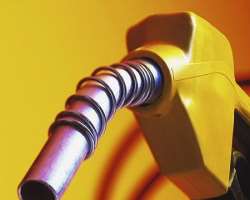 Following the lingering fuel scarcity experience in all parts of the country,a Member under the flat form of People's Democratic Party (PDP) and representing Madagali constituency in the Adamawa State House of Assembly,Hon Emmanuel Tsandu berates the ruling party of Subjecting Nigerians into an untold hardship that is uncall for.
According to him the petroleum has been a scarce products with a very in high demands, being the live wire of our economy All Progressive congress (APC) shouldn't have allow the problem to run for several months without having a tangible solution. "This is a sign of leadership weaknesses of the party, I don't see APC saving us in this country".
Tsandu explained that because of the multipliers effects of the product in the country economy's other consumable products and basic necessities to a common Man have serious skyrocketed in every market.
To him the change the people actually yearns for is suppose to be an upward change with positive effects not a down change that will subjects Nigerians in pains.
"Since I was born and in the history of this country in have never experience this kind of fuel scarcity that is running to months without solution to it, it obviously showing that the Government of the day is weak and lack the Will to deliver Nigerians out of the myriads shackles of economy stagnation the country has been experiencing". Tsandu said
He also said that all Nigerians have to pray well for God intervention because at this point is seem to be the only solution, even the Ministers of Petroleum cannot guarantee when this fuel crisis will end haven over promised Nigerians on many occasions to solve the problem and all without solution
He continue to say that the country consume 10m litres of petroleum everyday but there is no single refinery that refine even 5m litres in a day, he is calling on all stakeholders to put all their hands on desk to solve the problem once and for all.
"We consume 10m litres of petroleum everyday and no single refinery is working to produce even 5m litres of the product, I believe all hands must be on desk to make sure that Buhari succeed in this angle, the stakeholders in the petroleum industry must come together to bring a lasting solution, solving the problem once and for all".