How To Be A Rich And Successful Pastor In Nigeria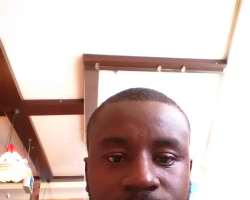 The profligation of churches in Nigeria is getting to alarming stage where there would be more churches than members. New churches are springing up almost everyday; some in shops, kiosks, sitting rooms, etc until they eventually become big churches. God must have been having a hectic time "calling all these pastors to work in the vine yard". Is it only me or have you also noticed that a building can house more than one church.
On Egbeda-Idimu road, I saw a 2 storey building that houses three different churches. Another building on that same road also houses two different churches.
Either you believe it or not most of these pastors are fraudsters (419) with a strategic selling point that appeals to unsuspecting citizens who patronise their religious business ventures. The church business is so lucrative that we are getting to a point where there would be more churches than customers (sorry I mean, members).
Should in case you wake up tomorrow and decide to start a church business of your own, here are some pointers to help you on your way to becoming a mega rich pastor known in Nigeria.
1. Be an eloquent speaker: You should learn the art of public speaking. When speaking to your congregation exhume confidence and finesse. Even when you don't know you are saying still say it confidence. Formulate analogies, with intellectual
2. Perform miracles: If you lack the quality aforementioned then you should be able to perform miracles. Nobody cares if they are fake miracles just go ahead.
3. Speak big big grammar: You see this is a very effective way of wowing customers to your church. A lot of Nigerians are lazy to learn these words so they are thrilled and amaze when someone else dishes these words effortlessly. So do not be perturbed from ensconcing ypurself in the palatable arms of Morpheus because of people who have deprived themselves of the cultivation of the regime of the mental magnitude.
4. Join politics: Get involved with politics. Either you affiliate yourself with a political party or be evidently vocal in politics.
5. Jerry curl your hair: They say cleanliness is next to godliness.
6. Have a foreign accent: Try and learn a foreign accent; preferably American or British accent.
7. Preach prosperity: There's so much poverty in the country people will throng your church just to hear you tell them how God wants them to be rich and how God is going to make them rich. Make them start dreaming about monies they've never seen before. If possible give them tips on how they can make a lot of money.
8. Emphasise on tithes and offerings: Tithes, offerings, sowing seed, etc are very instrumental for your growth and status. Make sure you collect those tithes even though you are not a Levite.
Threaten them that if they don't pay their tithes God will not bless them and they will continue to suffer, will remain in poverty.
Tell them that if they don't pay their tithes it means they are robbing God, even though you know they cannot rob God.
When it comes to offering and sowing of seeds, tell your customers that God is a very rich and big God so they must also give big. Their blessings will be measured by how much they give; if they want big blessing then they must give big even though you know God's blessings cannot be bought.
Afterwards, you should spend the money buying expensive suits, shoes, gold chains and wristwatches. Drive expensive cars and if possible buy your own private jet to enable you "spread the gospel faster and wider".
9. Don't pray with all your energy binding and casting demons, it's very exhausting.
One more thing, as a big pastor don't pray on top of your voice like a prayer warrior, pray like God is your mate. Leave the fire-branding kind of prayers to your prayer warriors while you chill at home.
10. When you eventually start your own church always make prophecies relying on the general needs, situations and conditions of people; it's playing on their intelligence. It is important that your prophecies must be accurate and the kinds that appeal to the needs of your congregation.
For example; You can something like 'there is a sister in this church today, the Lord says your husband is on the way' and wait for the thunderous AMEN to ring through. It's common knowledge that there are many ladies who are looking for husbands. Never make the mistake of mentioning the name of the sister o.
Furthermore, you can as well prophesy something like- 'the Lord is saying to you brother that you should worry no more, you will get that job'. I hope you have an idea of how unemployed people are in this country. Testimonies will pour in after a while and you will continue to prosper and grow.
11. When sending out your members out on evangelism to go look for other customers you should give them a target (each person should come with at least 3 new "souls"). Beautiful girls must be in your team of soul winners and the reason is obvious. When a prospective soul says he has a church he attends, they should insist he can still come after his own church service, and if he's not blessed then he can leave and not come back.
When you've followed these steps and you are now a mega rich pastor, use some of the church money to build a school, claim it's founded on Christian principles then fix the school fees at an astronomical height that your average church members won't even be able to afford it; so your school is for only the elites. You are no longer a poor man why should you still associate with the poor people? But don't forget to go back on Sunday and collect the little one they have because too much money ain't enough money.
And above all, do not forget to come back to tell me thanks for being helpful. I won't mind if you show your appreciation in cash and properties.
For any reservations reach me via my email or twitter handle. And for contributions just comment below.
Victor Terhemba Is a talent manager, political analyst and social commentator from Lagos.
Follow me on Twitter: @inkrediblesmog
Disclaimer:

"The views/contents expressed in this article are the sole responsibility of the author(s) and do not necessarily reflect those of The Nigerian Voice. The Nigerian Voice will not be responsible or liable for any inaccurate or incorrect statements contained in this article."