Sicklers Commends Chief Ezenwankwo, Vows to Defend His patriotism, Loyalty and Kindheartedness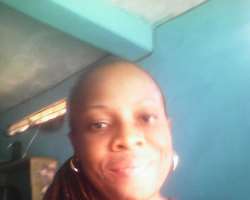 Association of People Living with Sickle Cell Disorder (APLSCD) has commended the President, Southeast Amalgamated Traders Association of Nigeria (SEAMATA), Chief Okwudili Ezenwankwo (Ewepudike) over his recent appointment as leader of All Progressive Grand Alliance (APGA) in Orumba North Council Area.
news48hrs.com recalled recently on the pronouncement of the APGA national National Chairman and party leader Chief Victor Oye while speaking in a function at Amawbia.
This good gesture according to APLSCD is a step in right direction as Ewepudike has no doubt demonstrated his leadership quality and skill, and most importantly shown that he is a man of many branches to all and sundry in all spheres of life especially the humanitarian attributes he possesses in dealing with life concern issues despite the fact that he is a notable business man with huge respect among his equals. Most amazingly in the past several investigate reports I was aware of has revealed that Chief Ezenwanko has been an epitome of crises management as well as an Advocate for Peace during his reign as ASMATA President and Now SEAMATA. It beats my imagination on how this Gentleman combines His Anambra Patriotic responsible, chains of business and most humanitarianism gestures powered by His foundation.
"We thank God for Ewepudike. This is a man whose courage, doggedness and soft spot in supporting the indigents remains enviable. He had saved lots of lives including that of my humble self. So, the recent pronouncement that he is now the leader of APGA did not come to us as a surprise because we know he merited it due to his kindness to all, strangers and family members alike without discrimination of any kind. If it was done based on recommendation, we think the person who recommended him did a good job because his good work is so glaring for all to see", contrary to some of our honourable members who may have failed their constituencies thereby resorting to campaign pull him down syndrome as a result of their inferiority complex, "Edward hinted."
On the recent report making round on the media that one Honourable member (name withheld by us) is making some uncomplimentary remarks about Ezenwankwo, ASPLCD urged the general public and APGA not to be fooled by the report, even as they urged the celebrant never to be deterred.
"The leadership of APGA should not take the honourable member in question very seriously at all since he has more legislative functions to attend to which should be occupying more of his attention. It is note worthy that Ewepudike merited the honour being bestowed on him. I have organised series of event where only two of the House members came. But Ewepudike is always with us and also attending to our needs. We equally want him to continue with those good work that speaks well on the good image of the state. We will continue to defend him. And we know that the good Lord will continue to bless him abundantly", Edward concluded.