NURTW Urges Government To Enforce Effective Use Of Motor Parks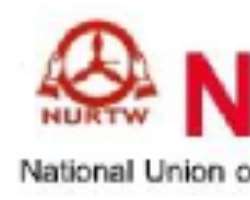 Chairman, Delta state Chapter, National Union of Road Transport Workers (NURTW), Chief Ifeanyi Obi has urged the government to enforce the effective use of motor parks in the state.
Speaking in an interview with newsmen in Asaba, Obi said that enforcing the rules on passengers to use motor parks would help to address many road challenges such as missing persons, kidnapping, other vices associated with traveling.
He said that the idea of passengers standing by the way side to board vehicles made it difficult for the union to check its members and to identify erring drivers as well as control passengers' movement.
"One of the major challenges we have is that passengers still stand by the road side to board vehicles in the state. This has made it difficult for the union to control both passengers and motorists and particularly during festive periods where people enter various kinds of vehicles, registered or not".
"If government can enforce the rules to make all passengers go back to the park, the challenge of missing passengers particularly during festive period will be reduced because passengers' movement can be traced by the union.
Obi, however, appealed to the state government to assist the union in building more parks or give the union approval to build new ones across the state.
He assured the government of peace and stability in the various motor parks across the state, adding that since his tenure there has been a cordial relationship and peace which took care of infighting among members.
The NURTW chairman while commending the state government for the various on-going roads projects across the state, urges for continued roads maintenance to make the roads passable.
"And for government to sustain this various roads construction and maintenance projects in the state, I am appealing to every adult to promptly pay their taxes. We in the NURTW, we pay our dues regularly to government and If every sector and section of the economy can pay their dues, government will raise enough funds to maintain the roads," Obi said.