EASTER CELEBRATION: IMO DEPUTY GOVERNOR CHARGES CHRISTIANS ON ON SACRIFICE, UNITY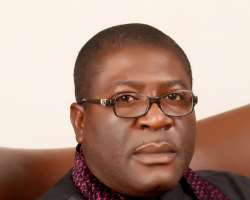 As most Christians all over the world mark death and resurrection of The Lord Jesus Christ, Deputy Governor of Imo State, Prince Eze Madumere has enjoined Christians to learn from the life-style and sacrifices of Jesus Christ.
Prince Madumere made this call in a press release signed by his Special Assistant on Media, Uche Onwuchekwa.
The number two citizen of Imo State hammered on the meekness of Christ who he said despite being the only begotten son of God came in flesh-form to live among men and to teach them true way of God. He observed that despite all the ill treatment meted out to Christ, He still stooped to pay the ultimate prize at the cross of Calvary with a view to bringing salvation unto men.
Speaking further, Prince Madumere called on the Christians to learn from the humility of Jesus Christ and to seek to live in peace among men, the act he said is a sina-qua-non to a progressive society.
Continuing , He averred that sacrifices for fellow humans do not mean lowly life but a convincing way of showing love and care to one another, which he said is the burden everyone would have to bear to uplift one another and the society a better place for all.
He also encouraged Christians and people of other faiths to follow the foot steps of Christ and use the season to reflect and mend their ways while calling for effort towards sharing with the less privileged in the society.
In his conclusion, he called for unity of purpose, which Christ preached and represented while urging all to be patriotic citizens as such will uplift Imo State and make Nigeria a more cohere and progressive Nation where peace will reign among men.
Uche Onwuchekwa
Special Assistant to the Deputy Governor on Media
Sent from Gmail Mobile