See How Actress, Sapphire Obi Dressed to Celebrate her Birthday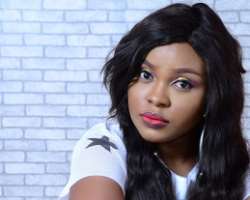 Today March 21, 2016, is the birthday of Nollywood actress, Sapphire Obi, who has disclosed that she will prefer to have a low-key celebration.
The actress is currently on movie set in Enugu as she hopes to make a little celebration with cast and crew around her.
Gradually stepping up her game, the actress within her brief journey into the entertainment industry has had a fair share of pain in the industry and she is not relenting in becoming a diva just like her predecessors.
With the now trend among some celebs, the actress released some stunning photos to show how she transits each year that passes by.