Port Harcourt Chamber Of Commerce Stresses The Need For Some Flexible Forex Control, With A Terminal Timeline On Naira Devaluation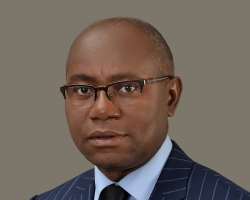 Devaluation is an intentional reduction in the value of a country's currency in relation to the currencies of other countries. This is in dissimilar with depreciation. While devaluation is deliberate, depreciation of currency is caused by some macroeconomic factors. However, Devaluation is used to discourage import and encourage export of goods and services across borders.
Taking an insight on how to achieve this, it is apparent that when a country's currency is devalued, foreign goods become so expensive because the value of the country's currency has been reduced making the value of the currency of her trading partner to go up. In this case, the foreign country will in turn be enticed to import and hitherto importers will equally buy the country made products because of high cost of foreign goods.
Down memory lane, a cursory look on the Naira shows that it was first introduced on the 1st of January 1973, replacing the pound at a rate of 2 Naira = 1 Pound. Since then, the Naira has gone through a series of devaluation and depreciation. The naira was more recently (November 2014) devalued during the Monetary Policy Committee (MPC) meeting.
The midpoint of the official window of the foreign exchange market was moved from ₦155/dollar to ₦168/dollar. Despite these moves, many analysts still believed at the time that further devaluation of the Naira was imminent and that it would boost the inflow of foreign capital and enhance economic growth.
Currently the Naira goes for around ₦304 to a dollar on the parallel market and ₦197 at the official market, a difference of around ₦107. Christine Lagarde, the managing director of the International Monetary Fund, visited Nigeria in January. On her visit she encouraged more flexibility on the exchange rate, supporting those who believe the naira could be devalued.
Persistently the non-stop argument for and against the devaluation of Nigeria's currency has remained unabated, analysts have predicted that foreign investors will likely remain wary of Nigeria until there is stability and enduring policies, and a further naira devaluation leading to a dollar surge in the interbank market. The belief is that even though international investors want a piece of Nigeria, they will stay away, because, right now, they expect to make a 10% loss on the foreign exchange side since devaluation is likely to happen. Further devaluation of the naira is imminent, as such would make the importation of goods into the country more expensive, encourage local manufacturing and inflow of foreign capital.
Although devaluation of the naira is keenly anticipated by many foreign investors, words of warning has continued to pervade the air that this could lead to more speculative trade, with questions about how the naira's "fair value" will be determined. Until now, the government has rejected this course of action, but it may be forced to reconsider. Further devaluation according to forex experts would restore the economy to competitiveness and promote more capital inflows. So the permutation is that it will take a combination of weaker currency and higher interest rates to get us back on track because when Nigeria is compared to other oil exporters, it hasn't had enough of a currency adjustment.
Economic analyst said a strong positive correlation exists between the exchange rate and crude oil price. Nigeria's crude oil – Bonny Light, which traded at $110.2 per barrel in January, last year, hitting $114.6 per barrel by June same year, is now trading around $30 - $40 per barrel. With the discovery of the shale oil, crude oil prices are projected to moderate in coming years, coupled with the commencement of crude oil sale by Iran. In addition, the threat by the US to reduce oil imports constitutes a downside risk on crude receipts of Organization of Petroleum Exporting Countries' (OPECs) members. Nigeria's dependence on crude oil makes economic growth susceptible to price shocks.
Apparently, dwindling oil prices around the globe poses serious challenges to a developing economy like Nigeria's, and that has sparked up the clamour for government to as a matter of urgency consider various diversification options.
Around 70% of Nigeria's export income is petroleum crude; due to this huge dependency on oil, the slump in oil prices to around $30 per barrel has equaled in a reduction in forex earnings from crude oil.
The drop in oil prices also led to reduced foreign exchange earnings as well as lower revenues for the Nigerian government. This has compounded the Balance of Payment (BoP) position of the country as well as the assumptions under which the 2016 budget was drawn up and anchored.
In light of these analyses, the Central Bank has stuck to its guns and refused to devalue the country's currency to match the parallel trading rate. New directives from the Central Bank Governor, Godwin Emefiele in addition, states a long list of items that can no longer be imported with foreign currency. The President has also recently announced stoppage of forex sourced from the CBN to pay foreign school fees.
In all this, a look at Buhari's body language indicates that his final option is to float the currency, allowing markets to determine the exchange rate. The current managed float system, which pegs the official rate at N197 to $1, has created opportunities for people to profit from the margin between the official rate and black market rates. We believe allowing the Naira to float could also result in a sharp jump in the cost of household items or energy, and boost inflation.
Against this development, Port Harcourt Chamber of Commerce based on coherent principles is stressing the need to have some flexible forex control, with a terminal timeline. This can apparently be achieved with an aggressive pursuit of an export based economy to earn sufficient forex, relax impediments and ensure unfavourable policies to exportation are expunged from the system to particularly aid expansion of non oil exports.
DR. EMI MEMBERE-OTAJI FNIM
PRESIDENT:
PORT HARCOURT CHAMBER OF COMMERCE