Alassane Ouattara and John Dramani Mahama address representatives of the private sector at the Africa CEO Forum 2016
Alassane Ouattara, President of the Republic of Côte d'Ivoire and John Dramani Mahama, President of the Republic of Ghana will take part in the 4th edition of the AFRICA CEO FORUM, the foremost international meeting dedicated to the development of the pri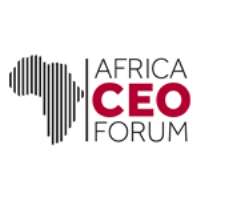 PARIS, France, 18 March 2016, -/African Media Agency (AMA)/- Côte d'Ivoire and Ghana are neighbours, with similar economic structures and are both drivers of economic growth in West Africa. These two countries can contribute significantly to accelerating regional integration in the Economic Community of West African States (ECOWAS).
Both Presidents will discuss their views and policies on structural reforms and how to improve the business climate and allow the African private sector to flourish.
This plenary sessions highlights the Africa CEO Forum's commitment to accelerating regional integration in all economic zones of the continent, in particular strengthening ties between Anglophone and Francophone countries.
President Mahama's decision to participate in the wake of the attack on Côte d'Ivoire is symbolically important and is a show of solidarity for the Ivorian authorities. Similarly, African business leaders such as Aliko Dangote and Jonathan Oppenheimer and some of the largest international investors including AXA, Olam and CFAO have also reiterated their determination to participate.