EMIR OF KANO ADVOCATES PROPER INDUSTRIAL PLANNING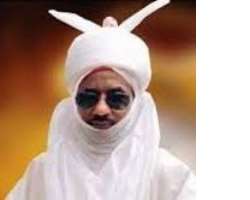 The emir of Kano Malam Muhammadu Sanusi the second has said that it is only when government implement proper planing of industries and companies that things will revive to better.
The emir said this while hosting labour and industry congress led by comrade Isah Aramu at his palace.
The emir said that all the problems arising from the progress of industries within country is lack of implementing proper planing by the government.
Malam Muhammad Sanusi the second also stated that dependence on imported products is a major factor that discourages industrial growth in our country.
He therefore urged government and stakeholders to take urgent action that will acelerate economic development of the nation.
Meanwhile the emir of kano has turbaned Alhaji Isyaku Alinmulli as the new sarkin fawar Kano.
Correspondent Abdulmumin Abubakar Tsanyawa reports that different personalities within and out of the state attended the ceremony.