Agatu killings: Don't Rule Out Involvement Of Extremists, Group Urges FG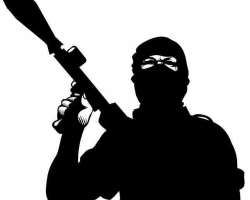 A pressure group, Conference of Minority Tribes in Nigeria has urged the federal government to immediately identify, arrest and prosecute all persons indicted in the 'Fulani-Agatu' crisis as a first step to justice.
The group also urged the government to put in place Mechanism to prevent reoccurrence of these senseless killings.
Speaking during a mass protest of over 1000 ethnic nationalities within the middle belt Geo political region of Nigeria, National Co-ordinator of the group, Comrade Okpokwu Ogenyi Shagari said the activities of extremists cannot be ruled out in the killings.
He however warned that until activities of extremists are immediately tackled, there might be no end to such killings.
He said, "We are here to demand action on the ceaseless killing of Benue people by persons that have been dubiously labelled 'Fulani Herdsmen'. The killing is particularly horrendous in the light of recent massacres of the Agatu. Again, the on-going ethnic cleansing has been mischievously labelled Fulani-Agatu crisis under circumstances that are at best efforts to desensitize the national consciousness to the enormity of the scale on which Benue state people are being wiped-out on a daily basis.
"We can have Fulani-Agatu crisis if both ethnic nationality share geographically congruous boundaries. The truth is that there is no such arrangement. What is on-going is thus the implementation of some more sinister ethno-religious agenda. Whatever the agenda may be remain unclear but the fact that infants, children, women, the aged and disabled are being killed is enough indications that the plan is to wipe the Agatu nation and later Benue state off the map of Nigeria as we currently know it.
"With the benefit of our horrific experience in Benue state, we can confidently warn that similar killing machines are being assembled elsewhere and as usual ethno-religious undertone remain a dominant feature of these enterprises. In the past, it has not been completely ruled out that those slaughtering our people are franchises of Boko Haram extremism. This is why, as we demand action on the Agatu killings, our attention must also not shift from the on-going militarisation of Shiite in Kaduna state, which we have cause to fear will spill over to Benue if left unchecked."
He said People with extreme views as the Shiite recently started propagating have turned the middle belt zone into a hot bed to launch their violent and radical attacks on innocent persons in the states within the middle belt zone.
He said, "What manners of herdsmen go about with military grade killing machines? How do the so called 'Fulani Herdsmen' have access to high calibre assault firearms when the possession of same is a criminal offence? Why are they allowed to openly traverse the landscape shouldering these weapons when Benue's indigenous cannot go to their farmland with Dane guns for controlling farm pests? Why has nothing been done to prohibit possession of all manners of dangerous weapons including swords in view of the sensitivity of this region? Is there a conspiracy to allow these killers unfettered access to weapons with which to exterminate US?
"Secondly, why is the Shiite Sect (Islamic Movement in Nigeria, IMN) allowed to get away with publishing videos in which its senior clerics openly threaten the state and state agents? What are the Shiites banking on to make such threats? What is the relationship between the Shiite threat and earlier threats attributed to the 'Fulani Herdsmen' before the killings started? How long before the boldness, encouraged by this unchallenged impunity, begins to manifest as cases of killing fields in states outside Kaduna?
The absurdity of any set of answers that could be proffered to the above posers is why we are here today, because there are no satisfactory answers to the questions."
He therefore demanded that individuals fingered in the Shiite crisis and those threatening the state as clearly seen in the published videos must be arrested and prosecuted. Government must then come out with a definite policy to curtail any form of extremism.