An Open Letter To His Excellency The Executive Governor Of Niger State, Abubakar Sani Bello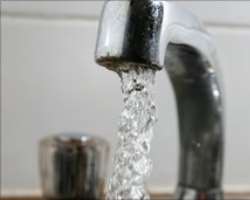 Your Excellency Sir,
It is with concern and a sense of communal responsibility that I write to intimate you with the major pleas of a rural community which has received little or close to nothing from the Niger State government in terms of essential needs of life. 'Nasarawa' is a remote community in Lapai Local Government council of Niger state.
The problems and challenges faced by this remote community are uncountable, as they shared their plights on several issues which have been bothering them but with little or no help at all from the local, state or federal government for ages. The problems are outlined as follows:
ELECTRICITY: The availability of some certain basic social amenities is the right of every citizen of a sovereign state. But this is not the case for the people of Nasarawa community as they have been forced to live for more than 25 years like the primitive man who had no means of light for his daily activities except to rely on the sun by day time and the moon by dusk. Although they have a power transformer, but the residents of this village have not seen even an atom of electricity current in their houses for years now. In fact they do not even have wire connections in their various houses. This has forced many entrepreneurs within the community to shuttle between Nasarawa village and lapai to purchase goods which needs electricity for storage.
: although the youths in the village have taken it upon themselves to play the executive role of security channels of the community, their hands are still falling short in some areas. The village have for a long time been facing a lot of trouble as their farm produce is usually vandalized by Fulani herdsmen. This vandalism in turn has made most farmers stop farming as they end up getting close to nothing or nothing at all to harvest at the end of the year. This would have been curtailed to some extent without violence if there was a stationed police station in the community. The source of security apart from that which is being provided by the youths is that of a vigilante group whose arms are old and rusty which is also coupled with the fact that its members predominantly are old.
HEALTH: Sir, the only primary health care centre available in the community is virtually empty as it has no staff at all and as such only serves as home to spiders and rodents. The residents of the community suffer a lot of health challenges with a very high population of its aged having high blood pressure, poor eyes sights, polio, and kwashiorkor. This health challenges however lack proper attention as there are no drugs to serve its purpose. As gathered from the residents, an incident occurred on the day we visited the town when a pregnant woman in labour had to be rushed down to lapai for delivery but unfortunately she put to bed in the car before reaching the said destination. The people are thereby calling out to the government to help them overcome this challenge.
EMPLOYMENT: although the issue of unemployment has become a major bane to Nigeria's economy but it is not without doubt that a remote community like Nasarawa will also suffer from the clutching hands of unemployment. As gathered from its elders, the community has many youths with Bachelors degree from various tertiary institutions but yet have nothing to do.
NO PORTABLE DRINKING WATER: aside not being able to access a basic necessity which is as important as electricity, the community also lacks portable drinking water as the only source of water for drinking is an ancient borehole which at times does not produce enough water forcing the people to rely on streams for their drinking water.
EDUCATION: education plays a vital role in every individual's life and as such it is the responsibility of the government to some extent to provide infrastructures to aid this purpose. Nasarawa community has a single primary school in the center of its community and no nursery class to prepare the pupils for the greater expectation of a primary education. Also, the community also has no secondary school for pupils who finish from the primary school. Furthermore, there are no enough classes to house the pupils as primary one and two pupils receive their lectures under a tree while the pupils in primary three to six make use of the classes. The teachers also complained of low remuneration as they are currently being under paid.
Your Excellency Sir, I hope this information brought to your notice will be treated with utmost attention as all the residents of Nasarawa community are anxiously waiting for their call to be answered.
RAMAT ALIYU
IBB UNIVERSITY LAPAI
Disclaimer:

"The views/contents expressed in this article are the sole responsibility of the author(s) and do not necessarily reflect those of The Nigerian Voice. The Nigerian Voice will not be responsible or liable for any inaccurate or incorrect statements contained in this article."