'Who Is Medically Qualified?'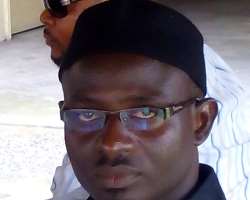 The phrase 'medically qualified' originated in the United Kingdom to clear the ambiguity associated with the title 'doctor' and to show that the person in question is not a degree holder in a non-related, non-medical field . This is because a doctor can be a PhD holder, a medical doctor, somebody conferred with honorary degree, etc.
Also , In this part of the world, herbalists are also referred to as native doctors or simply doctors . In view of this, in the UK, holders of MBBS, MBBCh and BDS are regarded as 'medical doctors' , 'doctors medically qualified' or medically qualified doctors . There is nothing like medically qualified nurse, pharmacist, sonographer, dietician etc as there is no ambiguity whenever these professions are mentioned, for an instance, no other person answers a nurse except a graduate of Nursing, but many other people answer doctors apart from medical school graduates.
The 'medical' in the phrase 'medically qualified' is the adjectival form of the word medicine. At times the course 'medicine and surgery' is simply shortened as Medicine. Sequel to this, undergraduates studying medicine and surgery in the UK and elsewhere in the world normally present their course as Medicine.
Consider for an instance,we have the British Medical Council, UK General Medical Council, etc, the 'medical' there covers all practitioners in different fields of the profession, including surgery. It is now clear that medicine is a broad term used to describe the medical profession ,involving only qualified medical doctors.However,the term 'medicine' may at times be used to mean Internal medicine specialty ,the same way 'man' can be used to show either a male gender or the human race.
Now,who is paramedically qualified ? Let us consult Oxford University lexicographers through www.oxforddictionaries.com/definition/english/paramedical. These English language gurus defined the term ,paramedical (adjective),as 'relating to services and professions which supplement and support medical work but do not require a fully qualified doctor (such as nursing, radiography, emergency first aid, physiotherapy and dietetics) .
I so mush respect Oxford lexicographers because apart from defining the term , they went ahead to give examples of professions that are paramedically-qualified to avoid ambiguity. It is regrettable and pathetic that JOHESU members are still waiting for the court to help them differentiate between medically qualified and paramedically-qualified . If the Federal Road Safety Corporation, Nigerian Customs service, Nigeria Immigration, etc refuse to be called paramilitary , do we now call Nigerian Navy, Nigerian Army and Nigeria Airforce paramilitary?
Meanwhile, s.5(2a) of the University Teaching Hospital Act U15 Laws of Federal Republic of Nigeria 2004 ,while shedding more light on the requirements for the post of a chief medical director states, inter alia, that the person must be medically qualified and must hold a postgraduate medical qualification . The origin and the meaning of the phrase 'medically qualified' have been treated in the foregoing paragraphs. More so,if the nurses ,pharmacists ,radiographers, medical laboratory scientists, dieticians, etc are medically qualified, why should they not be called medical doctors when they obtain their PhD because PhD degree qualifies them as doctors and 'medically qualified' will then donate the 'medical' to make them 'medical doctors' ? Anybody still confused with the term 'medically qualified ' is either being mischievous or has decided to obey a psychological rule which states that, it becomes more difficult to accept the truth when the lies told to one were exactly what one wanted to hear.
The second requirement is the postgraduate medical qualification , that section did not say postgraduate Nursing ,Radiography etc qualification. Sequel to this, Decree 67 of 1979 (now CAP N59 Laws of the Federal Republic of Nigeria 2004) established The National Postgraduate Medical College as a body corporate to conduct postgraduate medical examinations of candidates in various specialized branches of Medicine ,Surgery, Obstetrics & Gynaecology and Dental surgery, making awards in relation thereto. This law inadvertently places the college at the apex of medical education in Nigeria.
The college does not train candidates whose basic medical certificates are not registrable with medical and Dental Council of Nigeria (MDCN) hence paramedical professionals cannot pass through the college. Also, by extension Nigeria is a member of West African College of Surgeons/Physicians.
More so, the MSC and PhD programmes in Basic medical sciences (medical biochemistry, Medical physiology and Human Anatomy) are directly under the university hence they have nothing to do with the Teaching hospitals. Sequel to this, will it now be wrong to interpret the University Teaching Hospital Act supra as ,the post of the Chief Medical Director is an exclusive preserve of the medical doctors who are fellows of the National postgraduate medical college or by extension, fellows of the West African College of Surgeons/physicians ,since Nigeria is a signatory/member? I will also challenge JOHESU members to show me any other body in the country that is established to regulate Postgraduate medical education as it concerns clinical matters other than the National postgraduate Medical College .
They accuse the doctors of heading the sector, Who are the directors of administration in our tertiary hospitals? Are they not JOHESU members? But JOHESU has never deemed it necessary to inform the Nigerian public that her members have been occupying the position of the Director of Administration in our hospitals. Concerning the headship of our laboratories, there is no way a medical laboratory scientist will head a clinical laboratory when a pathologist is there in the same way it will be unfair for a laboratory assistant or technicians to head the laboratory in the presence of medical laboratory scientists.
However, there are three ways to get justice; the law, the people and God. A doctor may decide not to refer patients to laboratories that are not manned by pathologists, and the doctor can reject any laboratory result not signed by a pathologist, by so doing, that issue will die a natural death. If a non-pathologist heads a laboratory that does not see any patient, the laboratory will simply fold and the matter laid to rest.
There are issues that are not worth attention, provided doctors understand their central role in the sector. Great men do not argue over everything, when Journalists asked Dr. Nnamdi Azikiwe why sir James Robertson refused to leave the country like other Europeans during our Independence in 1960, Dr Azikiwe replied as thus: Well, when he told me that he was going to stay on, I said to him, Go on, stay as long as you like. It may interest my reader to know that sir James Robertson having refused to leave honourably, thereafter hurriedly and shamefully left our country.
Privatize the laboratory, let me see a wise entrepreneur who makes a medical laboratory scientist the head of his clinical laboratory in the presence of pathologists . Why is JOHESU opposing the proposed Public-Private -Partnership in the health sector? They are aware that majority of their agitations will die a natural death once the partnership is introduced in the sector.
Dr. Paul John
Port Harcourt, Rivers state
08083658038,[email protected]

Disclaimer:

"The views/contents expressed in this article are the sole responsibility of the author(s) and do not necessarily reflect those of The Nigerian Voice. The Nigerian Voice will not be responsible or liable for any inaccurate or incorrect statements contained in this article."
Articles by Paul John