One of the most-wanted Boko Haram leader killed: Nigerian Army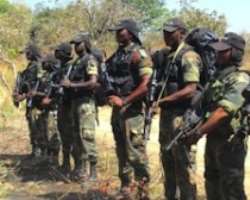 Nigeria's army said it killed an Islamist militant who was among its 100 most-wanted members of Boko Haram following a firefight in the country's northeast.
Nigerian forces arrested the unidentified man after he was shot during an ambush on the village of Dabar Masara in Borno state, army spokesman Colonel Sani Usman said Friday in an e-mailed statement. The militant died while receiving treatment, Usman said.
Borno has been the epicenter of Boko Haram's seven-year campaign to impose its version of Islamic law on Africa's largest economy. President Muhammadu Buhari says his government has beaten back the group since he came to power in May and that it no longer holds any territory.