Senator Princess Stella Oduah's Message On International Women's Day 2016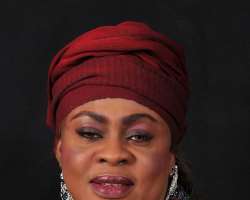 I would start this message by celebrating the social, economic, cultural and political achievement of every Nigerian women out there; especially the women of Anambra-North Senatorial District.
This year's International Women's Day themed #PledgeForParity is one unique one that truly speaks for gender equality.
As we celebrate women today, let us also be aware that urgent action is needed to accelerate gender parity especially with the slow progress being experienced in Nigeria.
For us to have a planet 50-50 by 2030, we must join the campaign with other Nations of the world to enhance gender parity.
One of the important reasons why women in Nigeria have not received adequate benefits from years of planning and development is their inadequate representation, non-participation and non-involvement in the preparation and execution of plans for their economic development and social justice through decentralized institutions.
With less than 7% representation in both chambers of the National Assembly, Nigerian women have very limited access to decision-making process, and they have a severe lack of access to and control over financial resources. This effectively reduces women's chance of contesting elections.
This is a time to take action, our voices must be heard, our chants must be loud and planet 50-50 by 2030 will be a reality in Nigeria.
Women in Nigeria are faced with challenges where political parties do not even maintain data on their women membership and few women are granted tickets for elections but with the Bill I intend sponsoring in the Nigerian Senate on independent Candidature, political restrictions on women will cease.
We may be financially challenged but we have agriculture. With the Agricultural Revolution I am championing and the #BackToFarm project which has already commenced in my constituency, women will be financially independent by the time the revolution hits all parts of the nation.
Finally, my strong Nigerian women, I Princess Stella Oduah #PledgeForParity because God did not make a mistake when HE created us as women.
Happy International Women's Day.