Airtel Unveils Welcome Package For New Prepaid Customers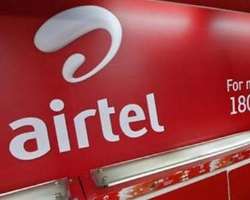 Lagos, Nigeria; 1st March, 2016: Leading telecommunications services provider, Airtel Nigeria, has unveiled a newpackage dubbed 'Welcome to Airtel'which offers 5 times value on every recharge to new, prepaid customers on the network.
The new value offering, the first of its kind in the nation's telco industry, is designed to empower telecoms consumers to connect to their dreams, fulfill their full potentials as well as enrich their telephony experiences.
Speaking on the new package, Chief Commercial Officer, Airtel Nigeria, Ahmad Mokhles, said the company is committedto consistently delightits customers, both new and existing, with an array of innovative value offerings that offerreal value and complete satisfaction.
"At Airtel, we are committed to offering our customers high value for their money. With our new package, Welcome to Airtel, we are pleased to welcome more Nigerians who desire smart connectivity and choice on the Smartphone network, while they enjoy world-class services tokeep them connected to their families, friends, loved once and business associates," he said.
Welcome to Airtel as an introductory offer is positioned to create excitement for new Prepaid Customers as they commence a rewarding experience as members of the Airtel family.