Valentine In Ibb University Congratulations To The Muslims Students Who Celebrated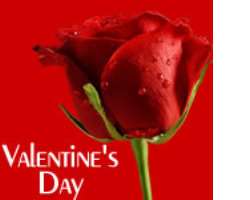 "AND THIS TOO SHALL PASS", a saying reaffirming the truism of, no condition, no matter what and no matter who is involved, lasts forever. That every soul, shall and must die is inevitable. And so, 14th February, 2016 has passed, and many more February 14th will be re-occurring till forever.
Sunday, 14th February 2016 is said to be "Lovers Day", a day to re-commit one's unshakable and undying Love with gifts et all, and that is according to my BROTHERS AND SISTERS IN ISLAM who celebrated and still have the intention to continue celebrating.
However, this piece is for my BROTHERS And SISTERS in IBB University, Lapai expressing my heartfelt congratulations to them, for a successful and hitch free "Valentines Celebration". I want to believe YOU ALL had an incredible time.
At this juncture, I deliberately refused to publish this piece at the hot hour, which is in the Month of February. So, the timing was deliberate. Now, let's take a stroll within the Islamic injunctions concerning Valentine Day celebration ; Muslims are Muslims and so, Muslims must live according to laid down rules and regulations as seen in the Holy and Noble Qur'an as well, the teachings of Our Beloved Prophet, Peace Be Upon Him.
No Addition, No Subtraction, No Common Sense application and No partaking in celebration(s) that have no significance with ALLAH SWT, but nobody is forcing anybody to adhere, what is certain is, NA OYO THINGS, On Your Own which is synonymous with Grave, 1 Person, 1 Grave then your deeds.
Disclaimer:

"The views/contents expressed in this article are the sole responsibility of the author(s) and do not necessarily reflect those of The Nigerian Voice. The Nigerian Voice will not be responsible or liable for any inaccurate or incorrect statements contained in this article."