Ese Oruru, A Victim Of Child Marriage Or Yinusa's Lover By Peace Owolabi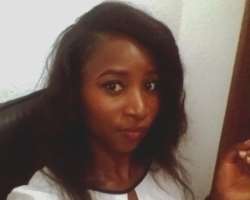 Ese Oruku's abduction story has gone viral in the last couple of days, and it is just one out of the many undocumented tales of girls in the country and the world at large that have been forced into early marriage to pedophiles.
In Ese's case, there are conflicting stories making it somewhat difficult to ascertain if she was truly abducted by the 45-year old Yinusa, or she voluntarily fled off with her 18-year old lover Yinusa. Regardless of the conflicting stories, some things remain constant, and they are the fact that she's a minor, she was married off without her parents' consent, converted to Islam and renamed Aisha Chuwas.
Reading the events that occurred before her supposed abduction, there is a possibility she fled off with her 18-year old lover Yinusa. The reason for this assumption is based on the account that Mrs Rosemary Oruru (Ese's mother) gave, admitting that on days when she had to restock food items, she left Ese and her brother Kelvin to attend to her customers in the canteen.
There is the possibility that on one of such occasions, Ese started getting advances from men with bad etiquette and got acquainted with Yinusa. This probably developed into "love" and knowing the consequence of underage marriage in Bayelsa, the couple decided to elope to Kano where underage marriage is accepted and where she could convert to Islam, her lover's religion.
The flip side to this story will be a 45 year old Yinusa who threatened, kidnapped, forcefully converted and married the 14-year old Ese. Yinusa who definitely had seen Ese on several occasions in the canteen and may have been served by her, developed interest to make her his child-bride.
Frankly, I do not see what would make a child so young and still learning the difference between right and wrong, elope with a man old enough to be her father. A man not from her immediate community, one she barely knows aside him being probably a regular customer of the canteen, on the basis of "love."
Regardless of the conflicting stories, reports on child marriage, sexual objectification of females, and forceful conversion of women to a religion won't stop emerging, until we clear the ambiguity between Sharia Law and the Constitution of the Federal Republic of Nigeria. Child marriage should be totally abolished and anyone found guilty, thoroughly dealt with.
Ese is one fortunate girl out of numerous others who have been deprived their childhood and sold off or given to old, ratchet men to make brides, Boko haram leaders Shekau's account of what has become of the Chibok girls remains fresh in our minds.
With her story, it can be seen that Ese's abduction would have been prevented if her parents had paid more attention to her and the immediate environment. At such a young age, she has been exposed to a lifestyle or relegated the responsibility of attending to customers which made her an easy target for pedophiles.
Parents need to pay more attention to their children, and even ore attention to the errands they are sent.
There ought to be proper sensitization of people, particularly in the rural areas, about the dangers of child marriage. Our leaders really need to start leading by example. If a leader in a country like ours practices child marriage, then the average man may be excused for not knowing better, and may not see anything wrong with marrying a 5-year old.
Whoever the real Yinusa is, whether the lover or the abductor, he needs to be punished alongside his accomplices-family members that consented to his marriage to Ese, and the village head.
Women need to be respected; girls should be left to enjoy their childhood, not deprived of them. Children should be protected by their parents and shouldn't be used and seen as breadwinners at the expense of their safety. No one should ever be compelled to belong to a particular religion. Girls should be allowed to be girls and not wives.
#EndChildMarriage #LetOurGirlsBeGirls #StopSexualObjectificationOfWomen
Peace Owolabi is an advocate for the rights of women in society.
Connect with her on twitter via @NifesiOwolabi
Disclaimer:

"The views/contents expressed in this article are the sole responsibility of

Henry Oqua

and do not necessarily reflect those of The Nigerian Voice. The Nigerian Voice will not be responsible or liable for any inaccurate or incorrect statements contained in this article."