Septuagenarian, 2 others allegedly rape15-year-old girl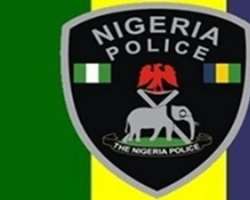 The Police in Delta State have arrested three men, aged 70 years, 65 years and 58 years respectively for allegedly raping a 15-year-old girl.
The mother of the girl reported the alleged crime involving the suspects, Kenneth, Ability and Ogwe at the Police Stations, Agbor.
Delta State Police Public Relations Officer, DSP Celestina Kalu, in a statement, confirming the arrest of the suspects, said the mother of the girl reported that they took advantage of the state of health of her 15-year-old daughter.
She said: 'Based on the report, detectives swung into action and arrested the aforementioned suspects for investigation. Meanwhile, the suspects have been arraigned in court for prosecution.' – Vanguard.