ISOKO Descends On Buhari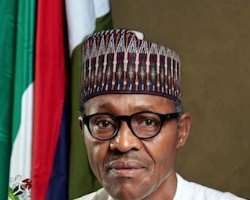 We have cautiously studied the APC-led Muhammadu Buhari Federal Government since its inception from May 29th 2015 till present. While the government appear to have concentrated so much of its time, energy and resources on probe, the Nigerian nation is sliding on the praecipe. The socio-economic lives of Nigerians are threatened by the present economic realities of the nation.
Having lost grip with reality, President Buhari leadership with no specific blue print appear to be hopeless on the following.
1. No Economic Blue Print for development.
2. Gale of Probe of mainly perceived political opponents without any initiated project.
3. Claim of probing corrupt Nigerians but ironically surrounded by corrupt persons with serious corruption allegations hanging on them, as members of his Federal Executive Council and other top political appointees.
4. Unending fuel scarcity in spite of Buhari arrogating to himself, the position of Petroleum Minister.
5. Mass lay off of staff as a result of collapsing economy resulting in more unemployment rate, hunger under worsening economy.
6. Failure to implement the N5,000 to each unemployed youth in Nigeria as promised during his campaign. It is important to not that it was based on the promises he made that electorates voted for him, so far President Buhari to fail to fulfil the promise is morally wrong tantamount to act of corruption.
7. Failure to also implement the 500, 000 employment in education sector as promised.
8. Worsening security in the nation with crime virtually in all parts of the country with , kidnapping, assassination and helpless situation of Nigeria security agencies to check the growing crime trend.
9. Disregard to Count Rulings.
10. Lopsided appointments into the public offices with special interest in Buhari's Hausa/Fulani kits and kins.
It is based on the above 10 points, that we call on the National Assembly to commence impeachment procedure on Buhari.
Signed
Comrade Gilead Ekomeko Omaha
phone:08066551602