Economic Analysis: Smart Investment Options In Times Of High Inflation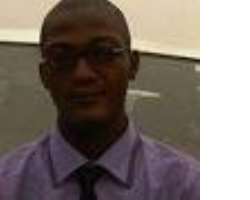 The National Bureau of Statistics recently released the inflation data for January 2016, contrary to expectations from analysts, it stayed flat at 9.6%. The 9.6% recorded is well above the maximum threshold target of 9.0% set by the Central Bank of Nigeria, and it represents the country's highest inflation figure in 36months. The Increasing volatility of the naira over the past couple of months has also cast a doubt on its utility as a store of value.
When the value of a currency declines at the speed of light, and corresponding macro policies of the country stays hazy with no stated definite path to recovery, investors are confronted with choices, choices that are sometimes smart, and sometimes not. Investors tend to choose between keeping their money in the bank to stay off the risk of high volatility, invest in risk free instruments, or ride along the tide with the equities market, after all Warren Buffet said the best time to buy is when there is blood on the street, but which is smart?
The sustained decline in crude oil price has brought strains on the nation's external reserve, a development which prompted the Central Bank to adopt administrative measures on Forex management. Manufacturing companies who require FX for legitimate transactions have most importantly been hurt by recent scarcity of Forex. The discontinuation of dollar sale to BDCs has also further increased the pressure on the naira.
A sustained rigid position on foreign exchange management by both the government and the apex bank may continue to keep both foreign and local investors on the sideline. With low crude oil prices, and lack of dollar receipts from other foreign investments, the pressures on our external reserve may continue for much longer. Hence, continued speculations and further depreciation of the naira may continue. Thus, the era of high prices may have just started.
For risk averse investors, a possible move may be to stay out of the market and protect their wealth from untoward depreciation, but analysis shows that this is not smart. Cycle of events show that what this set of people try to avoid by staying off the market is eventually what becomes their lot. To explain this with a simple illustration, imagine a hundred thousand naira kept in the bank in October 2015, that is just less than five months ago. If an imported T.M. Lewin shirt cost ten thousand naira then, and now due to scarcity of FOREX which has contributed to the general high prices in the market, the same shirt goes for fifteen thousand naira. It means that while the quantity of money you have is the same, probably with an additional three hundred naira as interest on your deposit, its value has dropped. You could buy ten shirts in October, but now, with same amount, you cannot buy up to seven!
If saving as illustrated is not a smart choice in times of high inflation, what then is smart? There is only one smart thing to do, and that is to invest strategically enough to earn an interest that is above the inflation rate. This is the only thing that keeps the value of an asset above the market on a consistent basis. The good thing about investment is that it caters for those with high risk appetite and those with low risk appetite as well. For those with low risk appetite, fixed income investments as represented by Treasury bills and Bonds offer a perfect way out.
The current pace of Inflation in the country has sent yields on fixed income investment to an attractive high, averaging between 11% and 13% respectively; this still gives an average real return of 3% on investment. For those with high risk appetite, the equities market offers attractive entry points as the opportunities for returns are endless and such is the risk as well. At the moment majority of stocks trade below their book values, what more incentive does a smart investor with high risk appetite need?
The only smart thing to do in times of high prices is to invest; it is the only thing that keeps the value of an asset from declining in real terms.
(Daniels Adeoye is a research analyst at MBC Securities Limited, a member of the Nigerian Stock Exchange. He can be reached via: [email protected])