MICROSOFT PROFIT UP 35% THANKS TO WINDOWS 7 PROFITS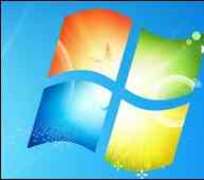 Microsoft launched Windows 7 in October last year
Microsoft saw its profits leap by 35% in the first three months of 2010 – as its Windows 7 operating system continued to prove popular.
The software giant made a net profit of $4bn (£2.6bn) and said it had also seen "strong growth" from its Bing search engine business and XBox Live.
Sales hit a record $14.5bn, up 6% on the same period a year earlier.
Windows 7 has proved to be Microsoft's best-selling operating system to date after the disappointing Vista.
The company's results are closely tied to computer sales because its two most profitable divisions make the Windows Operating System and Office business software.
And the firm said business customers were "beginning to refresh their desktop".
Microsoft is the latest technology company to report earnings results.
Yahoo and Apple both announced higher profits earlier this week, while Google reported strong figures last week.