Electricity tariff: court dismisses NERC's stay of proceedings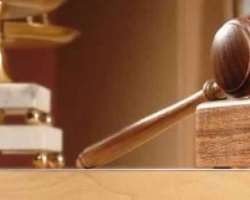 The last may not have been heard over the decision of the Federal Senate to suspend the envisaged electricity tariff increase. This time, the Federal High Court sitting in Lagos has dismissed an application seeking to stay proceedings in a suit over the hike in electricity tariff.
Report shows that the application was dismissed for lack of merit while a cost of 10,000 Naira was awarded in favour of the plaintiff who is a Lagos based lawyer, Toluwani Yemi-Adebiyi.
While dismissing the application which was filed by the Nigerian Electricity Regulatory Commission (NERC), Justice Mohammed Idris held that contrary to the claims of the commission, there was no indication that an appeal had been listed for hearing at the Appeal Court.
The NERC had before the ruling in an application, asked the court to stay proceedings until its appeal against two previous rulings delivered by the judge was heard and determined by the Appeal Court.
In the acclaimed two previous rulings, Justice Idris had barred NERC from implementing any upward review in electricity tariff pending the hearing and determination of the suit.
The plaintiff among other things prayed the court to dismiss all objections to the contempt charge and commit the NERC Chairman and the CEOs of the Electricity Distribution Companies (DISCOs) to prison for desecrating the judiciary.
After listening to the arguments of parties, Justice Idris adjourned till February 29 for ruling on the application challenging the contempt charge.
-Emmanuel Ikechukwu