Nigeria: A Nation In The Wood With Her President On Transit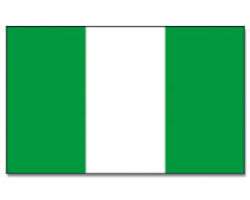 Since emergence of our President as number one citizen, he has left no one in doubt that charity should begin from abroad not home. Thus he deems it fit to tour the globe in his quest for providing solution to Nigeria's problem. From all indications, it seems he is comfortable in communicating his policies via this platform.
Surprisingly, this style of governance is alien to our nation and many keep wondering why the President should choose such a path. To make the matter worse his spin's doctors are going to any length in defending this unbecoming act. Their defence have changed from during or after trip to before trip, what a government?
To be candid, there is nothing bad in attending international affairs outside the shore of his country but the situation in our country deserve full attention and time from its leaders. According to a Norway's proverb that says necessity teaches naked woman how to knit.
It would have been better if Mr President has strong affinity for delegation of responsibilities but he has not, considering outcome of the presented 2016 Budget to NASS. It is now clear to all and sundry that the current government is unprepared for governance. Even Buhari himself has admitted this by saying he came at the wrong time to govern. Buhari and APC are doing more of politicking than governance and this is affecting all their outings. From TSA commission fee to inconclusive elections to budget of change that turned to fraud, in fact the list is becoming endless.
We expected the government to salvage the nation from global economy downturn with appreciable policies but what we are having now is government that is bent on passing buck to past government, political vendettas and always fail to admit when it errs.
How could a government that promise change steal, replace and later disown its budget? Till now, no apology has been rendered instead it keeps bringing webminster words like mafia, saboteurs to defend a national embarrassment. Our advice for this government is to withdraw this profligacy entourage called budget of change and present a reasonable. If not the sacking spree will justify our earlier claim that this government is only replacing them to reward its sponsors' list.
At this juncture, we don't need any rocket scientist to discern the state of our economy and Mr Buhari should stop thinking that as a retired Army General he will know it all. If Financial Times and Bloomberg are enemies to our nation, we don't think our economists like Emir of Kano, Sanusi Lamido Sanusi and Pat Utomi who are ardent supporters of this government will toe same path with these foreign analysts.
What benefit will "I will not kill Naira" do to the innocent public that 98% of their daily transactions reflect happenings from parallel market of foreign exchange? No matter how good an intention sounds without facts and figures of reality it will remain a harmful substance in economics.
It is high time we stopped these stringent policies that keep widening the gap between official and parallel markets' rates.
It is high time we stopped passing bucks and face reality.
It is high time we stopped having 4 media aides to a President of prudence and leaned cabinet when no Chief Economy Adviser has been appointed.
It is high time we stopped thinking that melodrama from EFCC, DSS and fifth columnist media outfits can replace policies for good governance.
It is high time we stopped thinking that foreign aids will come without consequences as no country is a father xmas.
We are saying it again, the vacuum created by the wasted first six months cannot be underscored with the charade of shame in 2016 budget and this government should desist from justifying what is alien to our style of governance.
Good Governance Advocates is saying to Mr President to listen less to his inner caucus and praise singers but give more attention to his critics.
Nigeria belongs to all and our patriotism should be to it than any political parties or groups
Ifedayo Obi,
GGA
(Good Governance Advocates is a partner of Shadow Cabinet of Nigeria and we are synonymous to governance par excellence with mandate to bring government to their toes in discharge of their duties for the governed to smile)
Disclaimer:

"The views/contents expressed in this article are the sole responsibility of the author(s) and do not necessarily reflect those of The Nigerian Voice. The Nigerian Voice will not be responsible or liable for any inaccurate or incorrect statements contained in this article."