Top Surgeons in India - Know Your Healthcare Providers Better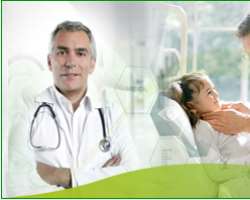 India is known for many things but these since past few years, it has also emerged out as a favorite destination for healthcare services. Yes, medical tourism in on a constant rise when it comes to choosing a quality and affordable healthcare solutions in India by hordes of global patients from Africa, Middle East and even from the developed nations based in Europe and Western world like the US and Canada. India has developed one of the best healthcare infrastructure, which resemble in facilities and amenities with the developed nations like the US and UK. Interestingly, cost difference about a number of treatments and surgeries for various ailments and disorders is huge. India is very much affordable in terms of giving high quality medical services, which is extremely costly in developed nations. Indian hospitals are the abode of top surgeons and doctors, who make all the difference in the lives of thousands and millions of patients coming to India.
India – the abode of top surgeons and doctors
If you are choosing Indian medical tourism, you are actually relying on the healthcare professionals who are top in terms of dexterity and performance, which ensure nothing but the best results at much affordable cost. This is perhaps the biggest reason to the trail called the rise of medical tourism in India. The Indian hospitals are the perfect home for top surgeons, who are highly qualified and have huge experience in dealing with different specializations. Most of the surgeons working in the domains of cardiac care, oncology, orthopedics, cosmetics, paediatric care and laparoscopy to name a few are qualified from prestigious institutes and medical schools are based in India and abroad. Most of tehm are board certified and certified from reputed medical schools of US, UK, Germany, Canada and other western nation universities.
Top Surgeons in India – a modest list
Dr. Sunil Choudhary: He is a known surgeon of Northern India having his base in New Delhi. He heads the Max Super Speciality Hospitals Saket, New Delhi, while specializes in Aesthetic And Reconstructive Surgery.
Dr. Aashish Shah: He is a known face in Fortis who heads the Bariatric surgery Department at the said hospital. He is a known gastrointestinal and laparoscopic surgeon who has a wide experience tolling to more than one decades experience in advanced laparoscopic surgery.
Dr. Ashok Seth: He is a known name in Fortis Escorts Heart Institute based in New Delhi. He heads the Cardiology Council of Fortis Group of Hospitals. He has more than 2.5 decades of experience in cardiac care and has performed more than 2000 procedures in his career span.
Dr. Bejoy Abraham: He is a known medical professional in Kokilaben Hospitals in Mumbai. He is a chief consultant of Urology and Transplant Surge and has more than a decade experience in this specialization attracting both local and global patients all across the world.
How to access the top surgeons in India

If you being a global patient based in any country in this world and worrying about how to seek an appointment with the top surgeons of India for your ailment, don't worry, it is not at all complex job. You can directly email or call the hospital to seek their help and discuss your case with them without any hassle or worry. They are compassionate and competitive enough to entertain you on the medium of communication of your choice. Also, you can even rely on a reputed medical tourism company, which can help you in expediting everything for you. Right from discussing your case with the doctor to suggesting you the most competitive healthcare solution to helping you in getting your visa and arranging your entire health tour to India, you have much to get from these health groups. This is perhaps the best way to access the top surgeons of India.
You can know more about Best Surgeons in India at http://www.indianmedguru.com.
You can send queries at [email protected]
You can also make a call us at +919370586696.