Music: Tilla Ft. Davido - Oni Reason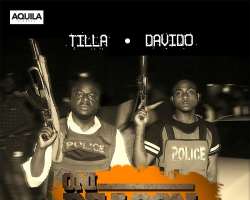 Oni Reason, the newest body of work from Africa's ringing voice, Tilla, which features a list afro pop artist Davido. regardless of the fact that a low version of Oni Reason circulated, Aquila records releases the original and clear version of the hot single.
Produced by ace producer Kiddominant and mastered by the very popular Suka Sounds, Oni Reason is a song that would definately have people on their feet which bears elements of Pan-African highlife flows as well as urban new school vibes, with both Tilla and Davido bringing their A-Game.
Contained in an EP with the same title which was released exclusively for online sales, Oni Reason and the EP are already fan favorites on iTunes and other digital platforms.
Oni Reason is Tilla's first single from a line up geared towards building up to his debut album, and is being premiered simultaneously today across several countries in Africa. To help differentiate between this and the leak, the Aquila Records voice signature is present on the official release.
The video for Oni Reason has been shot by Frizzle, and it will be officially premiered at an exclusive unveiling event which will hold at West Africa's most prestigious club, Club Quilox, in the coming weeks.
Click on link to listen and download audio:
http://bit.ly/Tilla_Davido_OniReason
Click on link to purchase Oni Reason and the Oni reason EP on iTunes:
https://itunes.apple.com/us/album/the-oni-reason-e.p./id1081129899?ls=1