APC International Secretariat: "Our Pride, Our Joy, Our Hope" Aisha Buhari Clocks 45!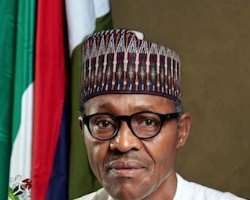 APC International Secretariat like to congratulate you at 45 with words of prayers: May this birthday bring you closer to Allah, Mr. President and the less privileged.
Your humility in marking this memorable day in a quiet and simple way will bring better tidings, unqualifiable love and blessings. 45th birthday is remarkable in life and worthy of celebration in style, like you just did.
Mrs. Kennie Usman Katsina, Patron and Ms. Mesi Ada Usiade, Diaspora Women Leader have a token of gift for you, whenever God makes it possible to meet.
We sincerely urge you to stand in the gap at all times for Mr. President, meanwhile, APC International Secretariat headquarters cherishes and treasures your virtue, believing women will continue emulating you.
Happy birthday, Mama Nigeria!
Francis John APC
International Secretariat
+1.816.359.8527
[email protected]