Lassa fever: Kano records fresh case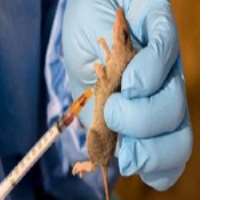 Kano State government says it has recorded a fresh case of Lassa fever in Dawakin Kudu local government area of the state, the state's commissioner of health, Dr Kabiru Ibrahim Getso has said.
Getso said the first case of the disease was discovered in Dakasoye village of Garun Malam local government area of the state in December last year when a father and son were confirmed to be killed by the disease.
The commissioner said the man (name withheld) was said to have travelled to Benue state for his business activities and returned to Kano on January 29.
Since the beginning of Lassa fever outbreak in Nigeria, the state recorded three confirmed cases in two LGAs. All contacts were identified and followed upa and more than 70% have either completed their 21 days follow up or dropped due to negative results.
At present two suspects are on admission at the isolation and treatment centre in Yar'gaya Dawakin Kudu local government, the commissioner said.
He added that government had instituted several control measures to combat the disease, including, setting up of a Rapid Response Team and establishing the Lassa fever Emergency Operation Centre to coordinate day to day response and to follow up on all contacts of the suspected and confirmed cases of the disease.
He also said a committee known as the State Committee on the Control of Lassa Fever had been inaugurated to oversee and guide government efforts in controlling the current outbreak.
In addition to this, Getso said several communication strategies were put in place to sensitize people on the danger of the disease, causes and symptoms so that people would be well informed.