Open Letter To President Muhammadu Buhari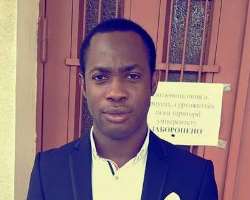 Dear Mr. President,
I am writing you this open letter in the hope that you will read it and act on it. Regarding me, I am just a ordinary citizen with very keen eyes, and have made some observations which I would like to bring to your notice.
Before I make my points, I would like to congratulate your party on winning the election in Kogi State and also the successful conclusion of election petitions at the supreme court. Our democracy has gained one extra feather in its cap as a result of the matured way the election petition was dealt with. I hope that you work assiduously to improve the country socially and economically so that you can be re-elected in 2019. There is no reason why you cannot win if you work to improve the lot of ordinary Nigerians.
I like what you are doing to tackle corruption in the country. I fervently hope that you mean what you are doing and that you have your heart and soul in your fight against the institution of corruption, and that you will not give up in your fight against corruption until you rid the arrant corruption which is debilitating this country. You must remain brave, bold and steadfast in order to see this fight to the end, for it is going to be a fight because corruption in this country has become an institution.
The reason I am writing you this letter, however, is not about corruption (which you have already started work on) but about the state of our roads, the poor sewerage system in our cities and noise pollution by Mosques and churches. Let me take these three points in turn.
The state of the roads in our towns and cities is a national disgrace. I cannot understand why there are so many roads that have not been tarmacked. Let us start with Abuja/Lagos. If, as I understand, you want foreigners to come and invest in Nigeria, then the most sensible thing to do is to build our roads very well and clean up our towns and cities to a very high standard so that the foreign investors can find living and working in our towns and cities attractive. Right now, too many of our roads are too bad, a situation which is not conducive to doing good business. Many of the foreign investors would not find our towns and cities attractive. Have you not seen how clean and attractive European cities and other major cities in the world are?
My other point is our poor environment. Do you have a Minister of Environment? Or do you have a competent one? Our sewerage system is bad, and the state of our open-mouth gutters is also a national disgrace. I have never understood why successive presidents never devised an elaborate system to clean our gutters and probably to cover them up. All advanced cities in the world cover their gutters; their sewerage systems are underground. Why can't we do the same in Nigeria, starting with Abuja/Lagos, and to be copied by other cities later?
The last of my three points is noise pollution by Mosques and churches springing up like mushrooms in Nigeria. Gone are the days when people only went to church or Mosque on Sundays and Fridays to have conversation with their God for about an hour or two and then returned home. These days church and Mosque services take place 24/7; some services start as early as 4:00 am, put their music and singing on loud-hailers and disturb neighbouring residents, who may still be sleeping. What is the justification for this mass madness sweeping the country?
Sir, my recent trip to Jos was very annoying, I live in a gated community, with a church and Mosque which is about 100 metres away from me (just outside the walls of the residential community). The community was established before the church and Mosque. The activities of this Mosque and church starts at times as early as 4:00 in the morning and seems to go on forever. The singing and preaching is on loud-hailers and seems to go on forever, a complete nuisance. Why can't they keep their singing and preaching to themselves by not placing it on loud-hailers? Why can't national assemblies enact laws to force these churches and Mosques to be situated in non-residential areas and also to force them to keep their merry-making to themselves?
I note there are one or two over-zealous and manic-religious people in the national assemblies who want prayers to be said before government business starts. It makes Nigeria appears childish and backward-looking. These maniacal legislators should keep their religion to themselves. Nigeria is a secular state and as such religion should be taken out of politics.
Mr President, if we build our roads, clean our cities (especially our gutters) and eliminate noise pollution by maniacal churches and mosques (so that foreign investors can find suitable places to reside), then we will have improved our environment significantly to a standard to attract foreign investors. You can then concentrate on changing Nigeria's economy from a buy-and-sell one to a manufacturing one so that you can harness the energy of the unemployed youth.
The buy-and-sell economy is not serving us well, so let us move up a gear like South Korea has done. Remember, a great leader is one who is both intelligent and brave or bold. Let's name some of them: Mahatma Gandhi, Luther King, Malcolm X, Kwame Nkrumah, Nelson Mandela and Jerry Rawlings. Apart from being intelligent, what all these people have in common is boldness; they are fearless when it comes to putting their policies into practice. They have the courage of their conviction. Please remember this and it will put you in good stead.
Last but not least, I would like to recommend a book to you to read. The book is Debunking Economics, by Professor (of Economics) Steve Keen (ISBN 978-1-84813-992-3). This book is a very good critique of neoclassical economic theory (the economic theory that is taught in colleges and universities) and which purports to explain the workings of capitalist economies such as ours and on which presidents and prime ministers are given economic advice.
The book tells you that neoclassical economic theory is false and that it is not able to explain the workings of a capitalist economy properly. It is the reason why if you get 20 (neoclassical) economists in a room and ask them an economic question, you will get 20 different answers. It is also the same reason that (neoclassical) economists did not see the Great Recession of 2007 coming.
After reading the book, you will have liberated yourself from the mysteries and constraints of economy theory, and you will not see your economic advisers in the same light again! This will enable you to think of new ways to improve our economy and increase employment. You do not have to be an economist to understand the book because Steve Keen has written the book well and it is meant to be read by economists and non-economists. Alternatively, you could use the book as a reference one and read it bit by bit.
I am hoping that you will take the advice I have outlined in this letter so that together we can move Nigeria forward. Our rate of development is too slow. There is no reason why South Korea should be ahead of Nigeria today, 55 years after our Independence.
Yours sincerely,
Comrade Ahmed Omeiza Lukman,
Chairman Nigeria Community In Ukraine
Disclaimer:

"The views/contents expressed in this article are the sole responsibility of the author(s) and do not necessarily reflect those of The Nigerian Voice. The Nigerian Voice will not be responsible or liable for any inaccurate or incorrect statements contained in this article."