I Get S3xual Advance from Various Women... Dayo Amusa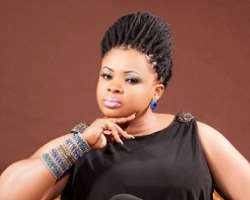 Dayo Amusa is a popular face in the Yoruba movie sector. The actress cum producer has recently released new things about her life.
In an interview with Naij, the versatile actress disclosed she had advances from l3sbians after she featured in a movie entitled 'Ajegbodo.'
The actress also refuted the rumor making rounds about her sexuality. Featuring in a lesbian movie gave people the impression she was a lesbian, however, she has denied the rumor by saying she is straight.
When asked if she ever cheated on her boyfriend, she said yes but it was only based on the fact he cheated and lied about his personality.
She further explained that even though her boyfriend cheated on her, she would never leave him on that basis because she believes all men are cheats.
Despite how rough her relationships might be, she confirmed she has never been heartbroken, but find herself breaking hearts.