AFCON qualifier: NFF confirms Kaduna as venue for Eagles, Pharoahs clash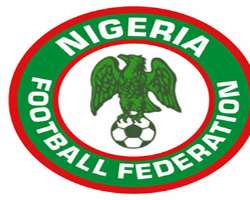 The Nigeria Football Federation (NFF) has cleared Ahmadu Bello Stadium, Kaduna as venue for the Nigeria-Egypt African Cup of Nations (AFCON) qualifier on March 23.
The approval for the use of the stadium was given after an assessment of its facilities by a two-man NFF delegation led by its General-Secretary, Dr Mohammed Sanusi on Thursday.
Sanusi told journalists that the stadium has the required facilities to host international matches.
The NFF scribe, however, told the stadium manager, Gideon Malo, to upgrade the training pitches, provide functional generator and some other facilities before the final inspection later.
"The stadium is very good, it is an international match and a very good one for us. We want them to enjoy the game when they come and carry positive news of Nigeria away with them.
"Give the match publicity so that the stadium will be full with home fans to cheer the Super Eagles to victory.
"We are hearing of foreign leagues because of publicity, we are appealing to you to give good publicity to Nigerian league.
"The Director of Facilities at the National Sports Commission (NSC) is here with us in view of the importance of this visit," Sani said.
On his part the Director of facilities at the NSC, Ibrahim Shehu also said that the match is very important for Nigeria.
"It is an international match, we need all the publicity. The facilities at the ABS is world standard."
Shehu said that the Federal Government was doing its best to maintain to international standard, all its Stadia.
"We are here to take a look to get the things that need repairs to put them in good shape and we are sure that Kaduna will attract more international matches.
"Even our training pitches are standard, we have looked at them and will give them additional maintenance before the match."
Abdulkadir Kapaka, Kaduna FA Chairman said that the state was delighted for the opportunity to host the match and pledged to mobilise support for the Eagles.
"In previous matches we collaborated with government to buy all tickets and throw the gates open.
"We can't give the same assurance this time, but we will try other means in ensuring that the stadium is filled to capacity," he assured. (NAN)