DA Western Cape Commemorates District Six 50yrs since area declared "White Only Zone"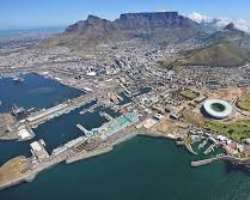 As we commemorate the 50th anniversary of District Six being declared a white only zone, we are encouraged by the great contributions to arts and culture that members of the District Six community made. The DA in the Western Cape welcomes the contribution made by the District Six museum and the community in preserving and contributing to the diverse cultural landscape of Cape Town and the greater Western Cape.
I will submit parliamentary questions to MEC Anroux Marais to inquire what support mechanisms are in place to assist the District Six museum and other stakeholder in ensuring that District Six and the culture of the area is preserved.
District Six was one of the most vibrant and diverse communities in the country. This was before families were moved to other parts of the city in the name of apartheid. Families were torn apart as some comprised of mixed race marriages and it thus meant they would be moved to different arears in the city depending on their race.
I would like to extend my support to the District Six museum who are hosting a special remembrance ceremony to honour the residents of District Six. Former residents will be telling their stories of the area and a special walk of remembrance will be taken on the iconic Hanover Street where a ritual of remembrance will also be had.
As the DA, we are committed to building a non-racial society with equal opportunity for all and The District Six community were once exactly that, a beacon of hope as they showed that people from different races could live together peacefully and thrive. Key to this is the issue of redress, which must be concluded so that real reconciliation may take root.
The DA is committed to realising our dream of an open opportunity society for all.