Belinda Effah Puts to Bed in US, Joins The Babymama League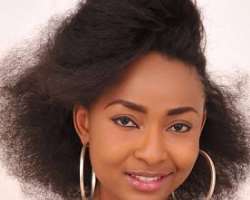 Well, a lot of secret events are taking place in the Nigerian entertainment industry these days that many are yet to know about.
While many criticize some entertainers for being a babydady and babymama, some still don't see that as an issue as they also join their colleague in the game.
News making the rounds has it that lovely Nollywood actress, Belinda Effah, has just put to bed in a US hospital.
Fans can't remember reading about her having wedding and now getting to know she is a mother is very shocking and appealing at the same time since pictures of her pregnancy never surfaced online either.
Now she has joined the club of babymamas as she is not married or maybe her man wanted her to conceive first before taking her to the altar.