NCC teams up with justice ministry against financial fraud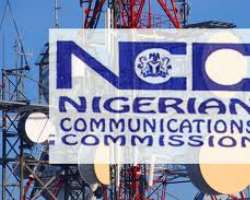 The Nigerian Communications Commission (NCC) said it was collaborating with the Ministry of Justice and other government agencies to address the menace of cybercrime, financial fraud and other cross border crimes in NIgeria.
The Executive Vice Chairman of NCC,  Prof. Umar Dambatta stated this on Thursday at the fourth day of the maiden annual conference on combating financial fraud, cybercrime and  cross border crime in Nigeria, held in Abuja.
Speaking on the theme: Sanctions and Enforcement of Legal & regulatory Measures in the Telecommunications Industry: Improving Nigeria's Investment Climate, Dambatta said that the theme could not have been discussed in a more appropriate environment than the conference, with galaxy of learned men and industry regulators.
He noted that the rapid growth and development of telecoms sector and its impact in Nigeria's economic development and national security required such conferences to enable NCC critically articulate its policies and enlighten the general public on its mandate.
''Cyber crime is done through the instrumentality of technology. Since we regulate the telecom sector, we ensure that our regulations help the enforcement agencies track all the criminals.
''We actually have all the policies we need, what remains is the enforcement. Every policy that needs to be made had been made by government. What is required now is for all the parties concerned to work together to achieve the desired result,' said the EVC.
While condemning the delay in the trial of suspects in cyber crime cases, the EVC said ''You don't investigate crime six months after, time is of the essence when it comes to issues of crime. People should try to report these crimes and go to the right agencies. We can assist law enforcement agencies, but you don't report crimes to NCC as some people do because we have different mandates.''