Toyin Aimakhu Rejects Money for Advertisement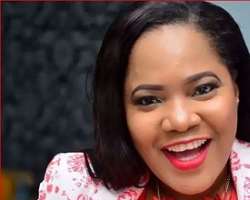 Nollywood damsel, Toyin Aimakhu, despite being in recent scandal about her relationship with Segun Egbegbe, shortly after her marriage break-up, still have a heart of gold towards her fans.
Though some fans lashed her over her new relationship, she didn't take it to heart, she took it as a normal thing that should be expected following the circumstances.
Recently, she has been bombarded with messages from fans who are asking her to help them advertise their product/ service on her page. Though they allegedly have the plan of paying Toyin for her service but she has bluntly turned down the offer of collecting a dime from anyone.
However, Toyin finally concurred after receiving numerous message for adverts. She decided to help them advertise on her page free of charge. She passed the message through an open message recently.
She wrote: ''please for heaven sake pity me, please I beg you please read. I got a lot of messages from people asking me what I want s as to help them do adverts, please I don't want anything in return, I am just doing it because you people deserve more, it's not like you will carry my page away after the advert, so please your love and support is enough for me. (But if you insist I will collect it) I have decided to be doing this every month and would be deleted every 24 hours.''