The Payback-Coup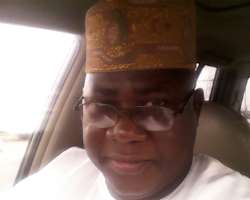 "If you prick us do we not bleed? ...And if you wrong us shall we not revenge?"
– William Shakespeare (1564-1616)
Did you know that on 29th July, 1966, in a famed "return match", otherwise known as the "July Rematch", the "July Replay" or better still, the "Payback Coup" (continued from Dogs Eat Dogs, last updated on The Nigerian Voice of 04/12/15 by this writer), revenge seeking counter-coupists from the North led by Major Theophilus Yakubu Danjuma (b. 1938) abducted and assassinated the Head of State, General J.T.U. Aguiyi-Ironsi (1924-1966), who was officially visiting Ibadan at the time? Late Biafran warlord, Lt. Colonel Chukwuemeka Odumegwu-Ojukwu (1933-2011), who would later admit, as a come clean "civilian democrat", that the "coming of the military into Nigerian politics entrenched indiscipline in Nigerians", observes in his 208-page book, Because I Was Involved (Spectrum Books, 1989), that the coup did not connect to the tarnished Decree No. 34 promulgated by the Aguiyi-Ironsi regime on 24th May, 1966 towards setting up a centralized administration for Nigeria. Beyond doubt, the 15th January, 1966 mass murder of principally northern political leaders and soldiers, by mostly young 'Igbo officers", was more like a direct forerunner to it. Ojukwu fleshes out his view, ibid:
"A close look at the events of 1966 will show that the counter-coup that toppled the Ironsi regime was anything but a spontaneous uprising in reaction to the now notorious Decree No. 34. This decree merely centralized the administration of Nigeria in a manner to facilitate military command."
However, Langtang-born soldier, diplomat, and politician, Major-General Joseph Nanven Garba(1943-2002) , who became Nigeria's Federal Commissioner of External Affairs (1975-1978) and later served as President of the United Nations General Assembly (1989-1990), narrates in his 140-page book, Revolution in Nigeria: Another View (African Books, 1982), with the articulate aim of countering a jumble of latest volumes by former Biafran officials and leaders, "who apparently seek to refight the ethnic conflicts which led to the secession and war", according to Jennifer Seymour Whitaker, reviewer of Garba's book. The Commandant of the Nigerian Defence Academy (1978-1980) and a Yakubu Gowon confidant, Garba first came to national attention in Nigeria when, on 29th July 1975, he broadcast on Radio Nigeria the coup d'état that ousted General Gowon from power. He reports ibid that while preparing for the payback coup of 29th July 1966:
"We intended explicitly to kill no one. The aims were, firstly, to get Decree No. 34 abrogated; secondly, to bring the coup makers of January 15 to trial; thirdly, to accord due honour to the military and political leaders - especially the Prime Minister - who had been killed."
But, the putsch seemed to be more about the North taking its pound of flesh against the earlier coup of 15th January than merely pushing for a repeal of the infamous decree amongst others, because by the time the mutinous soldiers were done, the death toll of mainly Igbo officers and other ranks had passed the two hundred mark. From all accounts, several civilian lives lost in the coup were also never determined. Even Aguiyi-Ironsi's host, Colonel Francis Adekunle Fajuyi (1926-1966), Military Governor of Western Region from 15th January, 1966 to 29th July, 1966 and first Nigerian military officer to receive the Victory Cross from the British for gallantry and leadership, was also brutally killed on the occasion. Social crusader, author, and Ogbueshi Nkpagbu Nwata of Asaba, Emma Okocha, notes down in January 15 1966: Nzeogwu and Awolowo of Friday, 16th January, 2009 that:
"The January 15 boys respected his [Fajuyi's Victory Cross] badge and he was informed about the coup. His defence of the boys was not forgotten by Danjuma and his boys in Ibadan on July 29th 1966, the night of the so-called revenge putsch."
One of the five mutinous Majors who led the 15th January 1966 coup, Major Adewale Ademoyega (1935-2007), also confesses in his authoritative 272-page hardback, Why We Struck: The Story of the First Nigerian Coup (pp. 146 & 147) that the Ado Ekiti-born "Fajuyi would have been immensely useful to us if he was around" but remained their "one unwavering spokesman" since joining the Ironsi military regime. The Ode Remo-born graduate of history similarly claims that Fajuyi's palpable sympathy and delicate backing for them [15th January coup plotters] proved his undoing:
"His singular stand became so well known that we, in detention, knew it when Hassan [Hassan Katsina] reportedly turned round and dubbed Fajuyi an "Action Grouper", thus earmarking him for elimination, come their July 29, 1966, counter-coup."
Similarly, we grasp in T.I.N Magazine's History: The 1966 Nigerian Coup D'état [A detailed Flashback] of Monday, 18th January, 2016, that:
"Many northern soldiers suspected Fajuyi of, at the very least, being sympathetic to the Majors' coup, and at worst, to have assisted them in the planning of the coup. Katsina once referred to Fajuyi as an "Action Grouper" in sarcastic reference to Fajuyi's perceived support for the AG."
Writer Babs Ajayi, like Emma Okocha, also identifies Danjuma as the leader of the July boys and etches in a feature article, The Dishonest and Disingenuous Legacy of T.Y. Danjuma, published online by NigeriaWorld of Saturday 5th May, 2012, that:
"...T.Y. Danjuma was the leader of the counter-coup at the 4th Battalion in Ibadan where he led a group of soldiers to arrest and subsequently murder General Aguiyi-Ironsi and the affable Colonel Adekunle Fajuyi. Danjuma's goal was to avenge the death of Mr. Ahmadu Bello, the Sardauna of Sokoto, and to restore the control of the nation to the North. The bullet-riddled bodies of Aguiyi-Ironsi and Fajuyi were later discarded in a forest by the soldiers of fortune and his co-murderers."
Furthermore, on Wednesday 26th June, 2013, Columnist Rudolf Okonkwo, updates in his column, Correct Me If I Right:
"Under Danjuma's orders, Gen, Aguiyi-Ironsi was spat on, slapped, kicked and punched. With Ironsi's hands tied behind his back with telephoned chord, Danjuma's soldiers crushed his testicles with their military boots. Ironsi was then dragged on the ground from a moving military Range Rover, skin torn by gravels on the road, blood oozed from his mouth, face swelled, bones cracked, and body parts dismembered. And finally he was shot several times and his bullet-ridden, mangled body was dumped in a forest near Iwo. And so was his host, Fajuyi."
Whereas, a former courier to Ethiopia's Emperor Haile Selassie I (1892-1975), and later Ironsi's ADC, retired Captain Andrew Nwankwo (from the Izzi clan in Abakaliki, Eboyin State) who would be elected a Senator of the Federal Republic of Nigeria in 1983, articulates to Petrus Obi in Abakaliki in an interview splashed over several blogs, wherein he debunks the popular account that Ironsi was tied to a Land Rover and hauled the length of the highway. Nwankwo narrates his own escape and how Ironsi and Fajuyi were shot by Major Danjuma and the Northern coupists, which Danjuma denies and calls "a lot of lies. :
"Immediately he saw Ironsi, he [Danjuma] seized his crocodile swagger stick, and then they started asking him about the January coup, he said he didn't know about it that he only agreed to be Head of State so he can restore confidence and normalcy. It was immediately they arrested Ironsi that they turned violent.
"They marched us down, Ironsi and myself, to where Fajuyi was. They used telephone cable to tie my hands behind and my legs, with a little space to walk. Same they did to Ironsi, but they removed his shirt, he wore only trousers, they also tied Fajuyi. Ironsi was in a Land Rover, Fajuyi in a mini bus and myself in another bus. They drove us towards Iwo Road, 10 km from Ibadan, there was a small forest where they stopped, marched us to the right hand side of the bush, Fajuyi was leading...as Fajuyi fell down and they were beating him, Sanni Bello ["the army ADC"] came to me and tapped me and said, we could do something now. It was providence, maybe I was not destined to die. I took a few steps from them and jumped into a nearby ditch, all in a split a second, Bello came and stood by the ditch and was shouting that I had escaped pointing at another direction. So the soldiers ran around that direction shooting into the bush, and when they felt they must have killed me, they shot Fajuyi and then Ironsi there, by the side of the stream. So Bello made sure that he was the last to leave the place.
"They shot him on the chest and it was a bust, so he would have died after the first shot."
General Danjuma, whom the Yakoyo, Ile-Ife-born Lieutenant-General Ipoola Alani Akinrinade (b. 1939) succeeded as Chief of Army Staff (COAS) in October 1979, however give details in a Sunday Guardian "valedictory kiss-and-tell interview" of 17th February, 2008, forty-two years after the 15th January, 1966 coup. The former Federal Minister of Defence (1999-2003), under President Olusegun Obasanjo, continues to uphold that Major Emmanuel Ifeajuna chucked the corpse of the Commanding Officer of the perceived pro-NPC and highly politicised Ibadan-based 4th Battalion that was deployed to restore order, Lieutenant-Colonel Abogo Largema, who stood accused of training Chief Akintola in the use of firearms, but happened to be a guest at the Ikoyi Hotel on the night of the January coup, out of the eleventh floor window of the said Hotel. A so-called "jilted collaborator in the long-drawn history of misrule" that has staggered Nigeria from the time when the country became independent on 1st October, 1960, Danjuma conducts (ibid) a rebuttal to the accusation of his former junior colleague, Captain Andrew Nwankwo, saying:
"That man [Nwankwo] told a lot of lies that gained currency. Ironsi had two ADCs. One of them was Col. Sanni Bello and the other was this man [Nwankwo]. I prevailed on the soldiers not to do anything to anybody. We arranged even for his escape, and get away. He went home and started telling lies. He told a lot of lies, which I read in the account he gave in Biafra."
In Nigeria: The Theories of Succession, Sahara Reporters' online issue of Tuesday, 19th June, 2012, Dimeji Daniels explains that following the "predominantly South-led" 15th January, 1966 military coup that claimed the lives of powerful politicians and senior military officers from the North:
"There were Northern officers who felt that the then Head of State, Aguiyi-Ironsi, who was not a part of the coup, handled the coupists with kid gloves because they were mainly of Igbo extraction, his region. To fight this supposed injustice, some of the Northern officers perpetrated another injustice by killing some Igbo army officers who were holding an all-Igbo meeting in Abeokuta while the Head of State was in Ibadan on July 28, 1966. When he was informed, Major T.Y. Danjuma, who was part of the Head of State's entourage, led other Northern army officers to perpetrate more injustice."
Major-General David Ejoor (Retd.), Governor of Mid-Western Region (1966-1967) and Commandant of Nigerian Defence Academy (1969-1971), gives an account of Ironsi's movement on that fateful day:
"Yes. When he got to Ibadan, the counter-coup people, Brigadier Danjuma, waylaid him. It was there they waylaid him and killed him in Ibadan. When he was with Fajuyi, Fajuyi did not want them to take Ironsi away just like that. That was why they killed Fajuyi with Ironsi, not that they had anything against Fajuyi at that time."
While the involvement of each and every one of the Lagos-Abeokuta-Ikeja-and-Ibadan-based Northern officers was as illustrious as it was notorious, the starring roles played in toppling Aguiyi-Ironsi, who was convinced "that the bulk of our people wanted a united Nigeria...(and) one government...not a multitude of governments", by the trio of Major Theophilus Danjuma from Staff Headquarters, Captain Martin Adamu from 2nd Battalion, Ikeja and Lieutenant-Colonel Murtala Ramat Mohammed (Inspector of Signals, Lagos), the coup leader, were very core. After identifying such young northern subalterns in Kaduna attending the Platoon Commanders Course at the NMTC, who were meeting secretly and rooting for a northern reaction which commenced after the promulgation of the Unification Decree No. 34, like Lieutenant Abdullahi Shelleng, Lieutenant Haladu Anthony Hannaniya, Lieutenant Muhammadu D. Jega, 2nd Lieutenant Sani Abacha, Lieutenant Usman Sali, Lieutenant Yakubu Dambo, etc, Captain Joseph Garba, who was recruited in Lagos after being informed that a northerners' coup was in the offing to forestall a likely Igbo coup dubbed "Plan 15" by Igbo officers, proceeded to list other military planners of the revenge coup based in the South to include himself, Lieutenant William Walbe and Lieutenant Paul Tarfa (Federal Guards), Lieutenant Muhammadu Buhari and Lieutenant John Longboem (2nd Battalion), Lieutenant Pam Nwatkon (Abeokuta Garrison, Recce), Lieutenant Shehu Musa Yar'Adua (Adjutant, 1st battalion, Enugu), Lieutenant Jerry Useni, Lieutenant Garba Dada (Adjutant 4th Battalion, Ibadan) and Lieutenant Ibrahim Bako (4th Battalion, Ibadan). Bako, who was Director of the Army Faculty at the Armed Forces Command and Staff College, Jaji, and acting GOC 1 Mechanised Division, Kaduna, would be killed during the December 1983 coup d'état while trying to 'capture' then President Shehu Shagari (b. 1925).
Garba, as well, catalogued other such plotters from the Air force like Major Musa Usman and Major Shittu Alao, and yet other limited plotters and storm troopers like Lieutenant Malami and Lieutenants Nuhu Nathan Nassarawa at Ikeja, I.S. Umar in Abeokuta, Haladu Hannaniya, Abdullahi Shelleng, Emmanuel Obeya, Mohammed Magoro, and James Onoja (4th Battalion, Ibadan) and Captain Gibson Jalo and Captain Muhammadu Jega in Enugu, along with several others.
At this vexed period, Northern Nigerians in the North, except for a small number of them, predominantly soldiers, who remained persuaded that the Igbo were "naturally wicked", began to regard their counterparts from Eastern Nigeria as a horde of perfidious and ruthless guests who must be neutered at once or, at the worst, hacked to death. Charles Keil depicts such Northerners' cold-hearted insight of the Igbo and their type thus:
"The Igbo and their ilk...vermin and snakes to trod underfoot...dogs to be killed."
Certainly, beyond opposing the Unification Decree, the need for the North to regain its control of the country as well as shed off the humiliation and shame suffered by it as a result of the 15th January, 1966 slaughter of its political and military leaders was what impelled the 29th July payback-coup, which caused Northern politicians to surreptitiously busy themselves with inciting their fellow northern military officers to take revenge on their Igbo colleagues come-what-may. Official military records were to later quote the then Lieutenant-Colonel Yakubu Gowon (b. 1934s), Nigeria's Chief of Army Staff (1966) and Head of State (1966-1975), the youngest Nigerian ever to attain both positions at the age of 32, as saying:
"The northern politicians infiltrated the Northern soldiers and officers, trying to convince them that there was a need for them to retaliate."
Additionally, Chief of Army Staff (1984-1985) and self-styled military President of Nigeria (1985-1993), General Ibrahim Babangida (b. 1941), confirms General Gowon's account that soldiers of northern extraction were in truth programmed by their civilians to avenge the loss of the Region, and states further:
"There was a very calculated and subtle but very efficient and effective indoctrination of the Northern officers by civilians. They kept hammering it that our leaders had been killed and we were doing nothing; that we were cowards."
Also, papers that were secretly circulated more or less in Kaduna specifying the schema of higher-ranking Igbo officers to rendezvous at Hamdala Hotel to perfect how to subsequently execute Northern military officers residual in the putsch of 15th January 1966 (which Northern soldiers quickly used to rally themselves) got leaked to Major-General Muhammed Shuwa (1939-2012), who was later rewarded with such postings as the first General Officer Commanding the Nigerian Army's 1st Division (1967-1969) and Federal Commissioner of Trade (1975-1979). The Masharte-Bornu-born General Shuwa would be reported murdered in his home in Maiduguri by suspected Boko Haram militants on Friday, 2nd November, 2012, nearly five decades later.
Quarter Master General of the Nigerian Army (1983-1984) and Minister of the Federal Capital Territory (1984-1985), Brigadier Mamman Jiya Vasta (1940-1986), who as a Major-General led an abortive coup to get rid of the military regime of President Babangida which caused his execution and that of other ten military officers in March 1986, was to explode on Radio Kaduna almost two decades after the1966 coups. He maintains that General Aguiyi-Ironsi, Nigeria's first Major General by his command of top UN missions as in then Congo-Brazzaville, got what he bargained for. The late Bida-born soldier-poet, who commanded the 21 Battalion during the Nigerian Civil War (1967-1970), and was in Mecca, Saudi Arabia, with the Chief of Staff, Supreme Headquarters (1983-1985), Major-General Tunde Idiagbon (1943-1999), on holy pilgrimage during the Tuesday, 27th August, 1985 Babangida overthrow of the then 20-month old Buhari/Idiagbon Junta, validates the payback-coup as a fitting response to the one that preceded it and concludes that Ironsi had no business sending the civilian government packing in the first place:
"The July coup was motivated by the actions in January 1966 where by an illegal action was legitimized, if you do that, you expect a counter reaction. July 29, 1966 was a reaction to inaction against an illegal action...Right from the beginning; the GOC [Ironsi] of the Nigerian Army regarded these people as 'rebels'. If that was accepted, the immediate thing was to take the necessary action to get them disciplined legally. If this was not done, then the GOC was condoning indiscipline or treason. Rather than punish men from his army who were on mutiny, he was now asking the civilian government to hand over to him before he could maintain discipline in an organization of which he was in charge...In the first instance, he shouldn't even have taken over the power..."
The following day after the 2nd coup (precisely 30th July), General Ironsi's body as well as that of Colonel Fajuyi were discovered on a roadside outside Ibadan, in the same manner as those of Prime Minister Tafawa Balewa (1912-1966) and his "cheerful rogue" Finance Minister, Chief Festus Okotie-Eboh (1919-1966), had been previously found outside Lagos six months earlier or thereabout. The coup plotters swiftly executed their mission in clearly elaborately planned vengeful, but large-scale military operations, all around the country, which resulted in the wiping out of several officers from the East. Wikipedia grants in 1966 Anti-Igbo Pogrom:
"On 29 July 1966, Northern officers carried out a counter coup in which, 240 Southern officers and men, three quarters of whom were Igbo, including Ironsi as well as thousands of civilians of southern origin living in the north were systematically killed."
This payback coup was with such full-blooded extreme cruelty that no one had imagined. The religious, cultural and historical links that held the country together was, as a result of this senseless and full-frontal killing of Igbo soldiers by Major Danjuma and his marauding gang of armed soldiers, severed dangerously. A certain Lieutenant Pam was reported to have told Lieutenant Garba Dada (Paiko), Adjutant of 4th Battalion in Ibadan, in a hurried telephone conversation:
"Look, we have done our own o! If you people just siddon there, we have finished our own...We have finished the Igbo officers here. We liberated our unit."
As these brutal mass killings joggled the scruples and provoked the resentment and fury of all well-meaning people everywhere, it, immediately, dawned on everyone that the literal deflowering of the sweet innocence of Africa's most populous nation state had come full circle. A mortal blow had, as a result, been struck and the fabric of Nigeria had, as such, been deeply ravaged.
Danjuma, like President Muhammadu Buhari, who claimed he was too junior to play any meaningful role in the second coup, however, denies his well-known role in the 29th July reprisal killing of several Igbo military officers-cum-civilians and Ironsi, whom he christened a "useless and desk-clerk general". In The Guardian on Sunday of 17th February, 2008, the Takum-Taraba-born officer, who later led a battalion that freed Jaja Wachuku (1918-1996), the first Speaker of the Nigerian House of Representatives (1959-1960) and first Minister of Foreign Affairs and Commonwealth Relations of Nigeria (1961-1965), fingers a certain Second Lieutenant Garba Paiko, the Adjutant of the Army, as the officer responsible for the killings, and decrees that the Northerners were not only happy to have come away with a draw against the Easterners, but that the Igbo, who "sowed the wind and reaped the problem", got their comeuppance. He affirms, ibid:
"Now, our boys had created an excuse for the release. After killing these people, it is a draw - they killed Army officers in Lagos and all over Nigeria. Igbos did it. Now, Igbos had been killed in Abeokuta; that'd be the end of it. I said no. I asked the Adjutant [Paiko], who was in a position to know, if the Supreme Commander – at that time, Ironsi, was known as Supreme Commander- had been told? He said, no, he didn't think so. I said okay; he should get me some soldiers. He brought soldiers..I said, "take me to Government House". We got there...We didn't want any violence. We wanted to arrest him (Ironsi) alive and go and lock him up, we wanted to interrogate him, to find out the role he played in the coup (January 1966); his stories didn't add up about how he escaped from Flagstaff House where he was staying at No. 1, Glover (Ikoyi), and ended up in Ikeja. How it came about Njoku, who was supposed to have handed over the command of the largest garrison in Lagos, which was then the Ikeja Garrison, did not handover. Njoku was still in command he (Ironsi) went to join him...One of the soldiers said we shouldn't allow him to carry his crocodile, that there's juju. I said no, there's nothing in it. He said he'd disappear if we allowed him to carry it. He started to talk and I told him to shut up. That was the time I lost control. The soldier batoned me and pushed me aside and took charge. To my greatest surprise, the Adjutant, who was, you know, these were his troops – I was a stranger, they were obeying me because everything I did they liked; they liked what I was doing, but the moment I told them not to do something they didn't like, they rejected – I expected the Adjutant, who was there, to intervene. He probably incited them. He said, "Yes, the soldier is right. This thing here (Ironsi's crocodile) is his Zasa; it's juju that will make him disappear." So, they took the thing from him, pushed me aside and bundled him and Fajuyi in a vehicle and drove away ."
Most analysts saw right through that type of subterfuge. By Monday, 25th February 2008, Columnist Peter Claver Oparah had written the following words in Danjuma: Lamentation of a Bloody Traitor, and posted on Nigeria Village Square:
"When Danjuma was demanded to throw some light on the well-known fact that he conspired, betrayed and indeed led the brutal assassination of his principal, then Head of state, General Aguiyi-Ironsi, his manliness deserted him as he wangled through the most vacuous and tepid lie I have ever read, to deny and pass bucks in a fact that has been well-explored by those that knew the bizarre treachery of a man that has written his name in the disastrous books of cunning betrayers that strut the country's landscape."
Equally, in a guest article, Theophilus Danjuma Cannot Fool Us Anymore, posted online Thursday, 10th April, 2008 and last updated Thursday, 16th July, 2009 at nigeriavillagesquare.com/articles/l…, Lawrence Chinedu Nwobu reacts to General Danjuma's apocryphal story and "desperate efforts to deny his role" in the revenge coup of 1966 during a Guardian newspaper interview. He says:
"Danjuma claims his counter coup was to revenge a so called Igbo coup, if that was the true purpose, why did he and his…gang organise pep meditated pogrom that killed over thirty thousand innocent civilians? How does the killing of ordinary innocent civilians in a genocidal scale fit into the description of a coup? Where on earth has the massacre of thousands of ordinary civilians been part of a coup?"
However, Governor of Bendel State (1984-1985) and Minister of the Federal Capital Territory (1993-1998), retired Lieutenant-General Jeremiah Timbut Useni (b. 1943), backs up Danjuma's claim about the Adjutant in a Friday, 27th September, 2013 interview that was conducted in Hausa by Rariya newspaper and translated to English by Premium Times' Sani Tukur. Plateau-born "Jerry Boy" enlisted in the Nigerian Army at age 14, and contested the April 2011 Senatorial election for Plateau South on the DPP platform, but lost to PDP's Victor Lar, whom he described as his political godson. In his capacity as the National Deputy Chairman of the now redundant ANPP, Useni had backed Lar as the successful ANPP candidate in the April 1999 election for the Langtang North and South Federal Constituency of the Federal House of Representatives. The former Minister of Transport and Quarter-Master General of the Nigerian Army, who remained General Abacha's closest buddy up to his last minute, contributes, ibid:
"It was Garba Dada, the guy from Niger State, the one I was telling you was a Senator recently. He was the Adjutant General at the time, and he was our co-ordinator. We did not stay in one place to meet. We used to drive up to beyond Ijebu-Ode meeting inside the car and then turn back...
"And we asked what type of coup was that? At the time, we were not concerned with where you came from or what your religion was. As far as you were from the North, we cherished each other so much.
"So, we organised ourselves and agreed that what happened was very dangerous."
At first, the leaders of the July coup had seemed uninterested in assuming the reins of government of the country the moment they could individually attest that the Eastern leadership in the army had been liquidated root and branch. Having accomplished their task, the Northern troops were undoubtedly headstrong to affect their "physical withdrawal" and that of their region from Nigeria, as they repeatedly mouthed the Hausa expression for 'Let's secede': "A raba! A raba!! A raba!!!" They equally matched words with action by harnessing nearly all transport operations, whether rail, road or air, to repatriate their families to the North. Professor Akinjide Osuntokun authenticates the "mopping operations" in his 149-page book Power Broker: A Biography of Sir Kashim Ibrahim (Spectrum Books, 1982), page 111:
"Once the Eastern leadership in the army had been eliminated, it seemed that leaders of the coup had no plans for taking over the government and running the affairs of the state. What seemed to have been the aim of Northern troops immediately they had accomplished their task was the physical withdrawal of themselves and the North from Nigeria. They had done what they had to do. The next thing to do was to send their families to the North, by rail, road and air."
Dr. Nowa Omouigi also bears out in Operation Aure: The Northern Nigerian Counter-Coup:
"Indeed, Sergeant Dickson's boys took control of the two BOAC VC10 aircraft at the airport and ordered the Captains to fly northern families of soldiers back to Kano before returning to Lagos to pick commercial passengers. The soldiers involved had been completely taken in by frivolous rumours of a "second Igbo coup" and, like northern civil servants, wanted to get their families away."
That was until the British government, which had always reaped from "Nigeria's underdevelopment and shoddy politics" as a result of the pampered oligarchy of the North being in power, intervened which marked a public signal of their concern. The British had become embattled and shocked owing to the success story that the coup had developed into, and had hastened to sensitize the NPC leadership to perish the confederation or secession thought and instead remain in Nigeria to support the military regime of Lieutenant-Colonel Yakubu Gowon (who, himself, had wanted "secession") since political power would now return to the region. According to the official history of the Army, Military Governor of Anambra State (1978-1979) during the regime of General Olusegun Obasanjo (1976-1979), Colonel Datti Sadiq Abubakar (1939-2005), who was at the Abeokuta Garrison in July 1966 when mainly Igbo officers were killed, and was actively involved in the payback coup that flushed out Ironsi, quotes Sir Francis Cumming-Bruce (1912-2013), the British High Commissioner to Nigeria (1964-1967), who later succeeded his late brother as 8th Baron Thurlow in 1971, as having pointed out:
"If you dare do this kind of thing – confederation - that is the end of you [northerners]."
The British warned the Northerners that in the event of secession, it was the North that would suffer the more, for the reason that Northern Nigeria would inadvertently be promoting a regime of "between the devil and the deep blue sea" if it failed to appreciate the fact that Nigeria's major wealth resides in the South, as well as consider the geographical realism of the region's landlocked status. This meant that the North will constantly have to choose between an unfriendly Southern Nigeria and a hostile Cameroon to be able to deal with its maritime issues. So, from the foregoing, it was really the British who, by digging their heels in, that prevented the planned secession of the North. Ademoyega remarks, ibid (pg. 170):
"The British were quick to point out to them that it was the North that would suffer if they seceded – because the wealth of the nation emanated from the South, also because the North is landlocked…This was how the secession speech already drafted for Gowon to broadcast on August 1 was hastily edited to remove the secession aspect."
But, history, it would seem, was not only repeating itself, it was also confirming the aim of the North which was to secede immediately after the 29th July revenge coup despite the said hasty editing, when the Chief of Army Staff, Lieutenant-Colonel Yakubu Gowon, who was not involved in the coup, but enjoyed wide support among Northern troops that insisted he succeeded Ironsi, declares in his hurriedly amended maiden broadcast to the nation after days of no effective government in Nigeria that:
"Suffice to say that putting all considerations to test – political, economic as well as social, the basis for unity is not there, or is badly rocked, not only once, but several times."
Likewise, it cannot be quickly forgotten that during the constitutional crisis of 1953, the Sardauna of Sokoto, Sir Ahmadu Bello (1910-1966), had, while referring to the amalgamation of Northern and Southern Nigeria by the Colonial administrator, Lord Frederick Lugard (1858-1945), had also disapproved of the union. Bello had supposed:
"...the mistakes of 1914 have, at last, become obvious."
But while the army remained bloodied and bewildered, seeming completely to have lost its bearings and unsure of its next line of action, civilians like Chief Stephen Oluwole Awokoya (1903-1985), Awolowo's energetic Minister of Education in the Western Region, when free and compulsory primary education was introduced in 1955 and Sir Adetokunbo Ademola (1906-1993), then Chief Justice of Nigeria (1958-1972), maternal nephew of lawyer, politician, businessman, co-founder and Chairman of Daily Times of Nigeria, Sir Adeyemo Alakija (1884-1952), and son of King Ladapo Samuel Ademola II (1872-1962), paramount leader and Alake of the Egba clan who reigned in Abeokuta, a historic walled city of the Egba in South-western Nigeria, picked up the gauntlet and spoke to some Northern leaders in Kaduna. The pro-establishment CJN, a man who many had put on a pedestal and felt could do no wrong, was himself, involved neck-deep in the whole political crisis, providing support, aiding and abetting, and doing the late Prime Minister's bidding all the way, which made him part of the problem. There was clear and abundant culpability on his part regarding how the Judiciary was used to wreck the First Republic which, as well, involved other people at the very highest level of the Balewa Government. (See Olufemi Ogunsanwo's 246-page book, Awo: Unfinished Greatness, Pace Books and Periodicals, 2009):
"How the Judiciary wreaked the First Republic is a treatise which requires a scholarly expatiation."
For instance, at the height of the political upheaval in Western Nigeria in 1963, Sir Adetokunbo had craved to establish a socio-politico-cultural Yoruba group to be known as Egbe Omo Olofin to rival and offset Chief Awolowo's Egbe Omo Oduduwa, which was founded in London and re-launched in 1948 at Ile-Ife, present-day Osun State. This was to provide Ademola political leverage and power to get things done in the West for Prime Minister Tafawa Balewa and the NPC-controlled Federal Government. In fact, Sir Adetokunbo had approached the removed Governor of Western Region (1960-1962) and Ooni of Ife (1930-1980), Oba Adesoji Tadeniawo Aderemi (1889-1980), for his majestic approval to that effect. Steered by Awolowo's My March through Prison, Ogunsanwo, an Oxford Philosophy, Politics and Economics (PPE) graduate and a former political editor of the Daily Times of Nigeria, relates:
"...Sir Ademola had met with the deposed governor, the Ooni of Ife, Sir Adesoji Aderemi, and sought royal blessings to set up a rival Egbe Omo Olofin to counter Awolowo's Egbe Omo Oduduwa in 1963 at the height of the political crisis in the Western Region."
It soon became clear that the incident was not just an aberration; it was not just a single one of its kind. For example, in his memoir, Travails of Democracy, pg. 209, Chief Awolowo reveals that Sir Adetokunbo had a year earlier telephoned Oba Aderemi, at three o'clock in the morning and twelve hours before Balewa clamped a state of emergency on the Western Region on 29th May, 1962, advising the monarch to immediately check out of the Governor's Lodge in Ibadan to dodge forceful eviction and embarrassment. Ogunsanwo reproaches, ibid:
"In that terse conversation, the federal chief justice had advised the revered monarch to vacate the Governor's mansion in Ibadan at once and return to Ile-Ife to avoid being 'ejected' and disgraced by federal agents."
This more than showed that Sir Adetokunbo was privy to the planned NPC/NCNC scheme prior to when the affair was even determined in parliament. Also, it was no secret that Chief Justice Adetokunbo Ademola had hated Chief Awolowo's guts (since his days as Premier of the West) for preferring the more senior and experienced Justice Sumbo Jibowu to himself out of the two names that were submitted to the Premier for appointment as Chief Justice of Western Nigeria. It was out of anger and concealed bitterness that Sir Adetokunbo moved his service to the federal bench, where he was later appointed Chief Justice of the Federation on 1st June, 1958:
"...Sir Ademola's name was one of the two recommended to him [Awolowo] for appointment as the chief justice of the West when he was premier and that he had turned him down in place of the more senior judge, Justice Sumbo Jibowu. Ademola became embittered before he transferred his service to the federal bench. "
Except, of course, for taking revenge granting this tough divergence of interest and expected prejudice, such an embittered, hardened judge should never have sat over Awolowo's appeal, which he dismissed in his judgment of 1st July, 1964. There were other grounds as well. (See Awolowo's My March Through Prison, and Ogunsanwo's Awo Unfinished Greatness, pp. 113 & 114)
So, after noting the importance of trying to salvage the remainder of Nigeria in the presence of the Northern leaders in Kaduna, Sir Adetokunbo, with gusto, delivers a one-liner:
"…no matter how bad the situation, we must, as leaders, keep trying."
The initial reaction of both Lieutenant-Colonel Gowon and Major Hassan Katsina (1933-1995) had raised the hope of all compatriots about efforts at conciliation, which seemed to have aimed at allowing the second in command to General Ironsi, Brigadier Babafemi Ogundipe (1924-1971), in his capacity as Chief of Staff Supreme Headquarters and de facto 1st Vice President of Nigeria (16th January, 1966-29th July, 1966), to assume the reins of power. But the Northern leaders led by the former Governor of Northern Nigeria, Sir Kashim Ibrahim (1910-1990), advised both men to break with military precedent and not relinquish power to any Southerner, who he feared may later choose to invite an outside power for assistance, to undermine the North. Osuntokun relays, ibid:
"He [Sir Kashim] advised that since the North controlled the army, the Northern boys should stick to their guns and not relinquish national leadership to anybody outside the North no matter what military precedence might dictate."
Basically a haughty, fair-minded and old-fashioned soldier, Ogundipe, whose inaction had been dubbed "a personal failure than a deliberate act of negligence," had neither troops nor political ambition. Rather than chip in, both militarily and politically, to the successful administering of Ironsi's government, he was reported to have rather engaged himself merely with worrying about the "re-allocation of residential quarters that were vacated by politicians" (See Madiebo's book pg. 31 & Ademoyega's pg. 167). But Major-General Christopher Earle Welby-Everard (1909-1996), the last British commander of the Nigerian Army, who was retiring at the time, still recommended, even if in vain, an Ogundipe, whom he looked upon as "A very capable and efficient officer...Unlike Ademulegun, he was very popular within the Army and greatly respected both as a senior officer and as a man. He was also non-political", (See Ironside, the biography of General Aguiyi-Ironsi, Nigeria's first military Head of State by Chuks Iloegbunam), as his successor. However, like a stinging slap across the face, a smiling Ogundipe would be jolted to his bare bones when he suffered insolence from a Northern sergeant whom he had detailed to execute an order, but who, with equally a grin on his face like a Cheshire cat, had refused to comply, saying:
"Kai, relax Oga, make my Caftain [Captain J.N. Garba] I come."
A dangerous mordant sense of insubordination had come to the fore in the Nigerian Army. But, rather than use his good offices to bring the sergeant to heel, Ogundipe, unlike Brigadier Maimalari, a particularly blazing stickler who tolerated no disobedience from all his juniors (Read Ben Gbulie's Nigeria's Five Majors), simply chose to demonstrate that he had completely lost out in the power game, as he promptly insulated himself from all military influences, opted for the sea on NSS Nigeria, and departed for Britain shortly afterwards (Glimpse Akinjide Osuntokun's Power Broker). Retired Major Debo Basorun, "the first and only Public Relations Officer (PRO) to serve two consecutive Nigerian Chiefs of Army Staff (General Wushishi and General Babangida)", verifies this absurd situation in his 360-page book, Honour for Sale (Bookcraft Publishers, 2013), p. 120:
"A living example of this absurdity was the situation in which the late Brigadier Olufemi Ogundipe found himself immediately after Major-General Aguiyi Ironsi – Nigeria's first military Head of State was killed. Ogundipe, the next high ranking officer to the deceased was denied the country's leadership simply because his command was made up of predominantly northern troops who not only bluntly disobeyed his orders but also threatened to kill him if he did not run away."
The Ago-Iwoye-born Brigadier Ogundipe, whom the retired Lieutenant-General Olusegun Obasanjo (b. 1937) senses "did not belong", accepted the so-called "Chief of the rebels against Ironsi", Lieutenant-Colonel Yakubu Gowon (several years his junior) as the Head of State and Supreme Commander until August 1970 when he left public service in the United Kingdom.
Meanwhile, like a ray of sunlight thrust out through the clouds after the army had resolved that military and political power should flow steadily to Lieutenant-Colonel Yakubu Gowon as the new Head of State, the Oxford-trained then Military Governor of Eastern Nigeria (1966-1967), later President of Biafra (1967-1970) and Ikemba Nnewi (1982-2011), Lieutenant-Colonel Chukwuemeka Odumegwu-Ojukwu, abhorred the decision and vehemently kicked against it, refusing to go with the flow. Lieutenant-Colonel Ademoyega confirms this and explains why, ibid (pg. 181):
"It was clear that Ojukwu had not recognized Gowon as the Supreme Commander for two reasons. The first was that the death of General Ironsi had not been officially announced, and consequently, the post of the Head of State and Supreme Commander had not yet become vacant. Secondly, Gowon was not rightfully entitled to the headship of the Government. In the order of seniority, after Ogundipe and Adebayo, there were still three other Lieutenant-Colonels before Gowon. These were Imo, Effiong and Njoku, all from the Eastern Region."
However, there were many who felt that Ojukwu was being completely unrealistic in his insistence on seniority as a sine qua non for appointment given the uncertainty at the time that neither Ogundipe nor Adebayo could have survived risking their necks as Commander-in-Chief for long before "the undisciplined army" discard them in a huff and good riddance. The respected Nigerian economist, Professor Sam Aluko (1929-2012), who reveals in an interview published in the Sun newspaper of Sunday, 4th December, 2011 that he was Ojukwu's most trusted friend, explicates:
"Yes… I said he should get in touch with the Head of State, but he said no because it was wrong for Yakubu Gowon to be Head of State because there was Ogundipe, who was a Brigadier and the most senior military officer at the time. He said when the coup happened in January, the most senior officer became the Head of State. So, he argued that when the counter-coup happened, the most senior should also become the Head of State. But the northerners will not take that at that time. Ogundipe himself did not want it because he said there were few Yoruba in the army. He said he will just be there without support and they would kill him. So, they made him High Commissioner in London."
In fact, countless believed that Ojukwu's doggedness on the selection of either Ogundipe or Adebayo as head of state was, perhaps, for "strategic reasons" and, certainly, part of a much bigger ambition progress of which he craved ample time to prepare for. As such, he could not be depended upon to take a moderate position on the matter. Osuntokun jibes:
"Ojukwu insisted on Adebayo's appointment for strategic reasons, so that he could be given time to prepare his own move."
Eventually, he was outmanoeuvred by the smart and hurriedly groomed Yakubu Gowon who appointed Ogundipe as Nigeria's High Commissioner to Britain (1966-1970), and Adebayo as Military Governor of Western Nigeria (1966-1971). Colonel Adebayo, whom Gowon worked under before he left for his course at the Imperial Defence College, England, and who resumed the office of Military Governor of the West on 4th August, 1966, rapidly dished out the following knowledgeable appointments, according to Ogunsanwo, ibid, pg. 79:
"When Colonel Adebayo took over as military governor of the Western Region in July 1966, he appointed six AG politicians, three NNDP men and three NCNC men as civil commissioners in his government. He knew the relative strength of the parties on ground, contrary to Akintola's claim that his party won the October 1965 election."
Forty-five years later, Adebayo explains that since the Northerners had insisted Gowon must take over as Head of State, following the killing of General Aguiyi-Ironsi by the coupists, he had to result to consultation. Below is his justification for serving under his subordinate, published in a Saturday, 15th October, 2011 interview with the Vanguard:
"…So I had to go round to see other people including our civilian elders: Pa Adetokunbo Ademola, Dr. Majekodunmi, Chief S. L. Edu and others. They decided that I shouldn't go back to England being more or less the most senior officer then and being somebody they all knew, that it would be easier for me to be at home and take part in the new government. And knowing so well that I was the only Army senior officer of Yoruba extraction they knew then, they pleaded that I should stay back and take over as a military governor… That was how I became governor of Western Region and I was there for four years before I decided that I should go back to finish my duty as a soldier."
That was how Gowon confirmed both men's [Ogundipe and Adebayo's] political subservience, despite their army seniority, to him. As for Ojukwu, he never recognised the Angas-born stripling as head of state, and appeared to have waged a virulent hate campaign against him. Osuntokun agrees:
"Ojukwu never accepted Yakubu Gowon as head of state and seemed actually to have detested him."
But, the late economist, Aluko, disagrees:
"…He (Ojukwu) liked Gowon and the only thing he had against Gowon was that he ought not to be Head of State. He said it was usurpation. I said but Gowon was already Head of State. That is how I became an intermediary between Gowon and Ojukwu. Gowon told me that he had been trying to get Ojukwu but he would not take the telephone. I said he had three secret telephones. There was one in Enugu, one in Onitsha and one in Nnewi, which he gave to me. At that time, it was the ground phone that was available. I gave them to Gowon."
Also Ojukwu, who believed that each Nigerian "government has, with the dignity and unreality of ceremony, both sometimes tragic and at other times comic, shown no seriousness of purpose", scoffs at such nonsense, and volunteers, ibid, (pg. 165):
"People make me laugh when they talk about an enmity between Yakubu Gowon and Ojukwu. That Gowon and I did not see eye-to-eye on certain issues was as a result of our different perceptions of the situation at the time. These were perceptions built into our being in Nigeria. If I were from the north, my perception of the situation would have been entirely different just as if Gowon had been from the east. In leading the war we both postured. For anyone, therefore, to try and extend this posturing and make it permanent on the national stage, to my mind, is sterile. I will most certainly invite Gowon to my house for launch any day."
Just as Nigerians started to think that the political situation was going to improve, the crisis began to escalate. In a manner of speaking, things became terrible and in September 1967, the Nigerian house cracked under the strain leading to the outbreak of Civil War. Gowon had, in the meantime, moved very fast by releasing Chief Obafemi Awolowo (1909-1987) from Calabar prison on 3rd August, 1966, a gesture of goodwill that Awo's supporters did not only react to with elation but which was well received throughout Western Nigeria that immediately found itself swept up in the mood of exaltation. According to Ademoyega:
"This attitude was exemplified by his immediate release of Chief Awolowo and his notable followers from prison; and by his release also of such political detainees as Dr. Okpara and his colleagues of the East. He [Gowon] continued manifesting this attitude all the time. By so doing, he greatly contrasted himself with Ironsi and Ojukwu and made himself more acceptable to the remainder of Nigeria."
With the right cabinet and the Vice-Chairman of the Executive Council of the Federation, Chief Awolowo, who was quick to recapture the form he had shown before his incarceration, there was no stopping General Gowon the moment he got to know the ropes. This was followed by his setting up of an ad hoc committee to deliberate on the constitutional future of Nigeria. The recently released Chief Awolowo led the Western team, Sir Kashim Ibrahim led the Northern team, Prof. Eni Njoku (1917-1974) led the Eastern team and Chief Anthony Enahoro (1923-2010) led the Mid-Western team. The political views of the North and the East concerning the future constitutional relations among the Nigerian regions were remarkably similar as both their teams sought a confederal structure as opposed to the previous federal structure. The Western delegation preferred a loose federation, which enjoyed a reasonable parallelism with the views cherished by the East and the North. It was only the Mid-Western delegation, which infrequently but collectively experienced the conventional wisdom of its members, that chose a truly federal structure.
Second Republic Minister of Transport and Special Duties and Chairman, Presidential Taskforce on Rice (1979-1983), Alhaji Umaru Abdulrahman Dikko (1936-2014), who fled the country in the wake of the 1983 military coup led by General Muhammadu Buhari, recently revisited events that preceded the Nigerian Civil War and the North's last minute withdrawal of support for the breakup of the country. An apparent prey of a government authorized abduction, Dikko was found on Thursday, 5th July, 1984 at Stansted Airport, London, drugged in a crate that was parcelled as Diplomatic Baggage and heading for Lagos. The late campaign manager, for the successful presidential campaign of Alhaji Shehu Shagari of the National Party of Nigeria in 1979, says:
"So, we went, some people were saying Nigeria should break up. All the regions supported the idea, except Mid-West (now Edo and Delta States), which said no; the federation should remain and continue. We went as Northern delegation, led by Sir Kashim Ibrahim, Governor under the Sardauna to Lagos to discuss the matter."
It was oddly amusing, even if understood by some people as one of enlightened self-interest, to find the leader of the Mid-Western delegation, Chief Enahoro, supporting a strong federation at the conference. The same man had moved the motion of Independence in 1953, and it had nearly torn the country apart. A small region, which consisted of an ethnic pluralism, it was believed that the major ethnic groups will, with a little imagination, use the Mid-West which was duly formed on 13th August, 1963 following a scurried referendum, as a battle ground in the event of Nigeria's breakup. The Region's great strength was, therefore, its biggest weakness in that its economic viability would also have attracted the vultures to scavenge through it. Osuntokun examines:
"Being a small state with a plural ethnic composition, any disintegration of Nigeria would lead to the Mid-West being turned into a battle ground between the major ethnic groups in the country."
For example, basing his write up on Secret American diplomatic dispatches, which provide previously unknown information about the Nigerian Civil War, and spread over 21,000 pages, Damola Awoyokun reveals in BIAFRA: The Untold Story of Nigeria's Civil War published in the PM News Nigeria of Tuesday 19th February, 2013, that it was known by 4th August 1967 in Asaba that the Midwest, West and Lagos would soon be invaded by Biafran forces, which was eventually carried out at 9.30p.m on 8th August. He further discloses:
"On 5 August, Ojukwu had warned the Midwest government, headed by Colonel David Ejoor, that if northern troops were allowed to stay in the Midwest, the region would become a battleground. Many Midwestern officers knew of the plans; some of them had gone to Biafra earlier to help in the preparations."
Described as "a committed federalist and an exemplar of Urhobo intelligence, foresight and industry," Lieutenant-Colonel David Ejoor, as Military Governor, established the first Radio Broadcasting Station in Benin, and commenced the process which brought the once famous Nigerian Observer to existence, and took decisive steps that led to the founding of the University of Benin, Benin City. On 20th December, 1966, Ejoor restored the Olu of Warri (1951-1986), Wilson Ayonronmitsi-Gbesimi Emiko, Erejuwa II, who was unlawfully deposed on 21st August, 1964 and sent to Ogbesse in Ovia Local Government Area (old Benin Division) of the state, to his throne. The former Commandant, Nigerian Defence Academy (1969-1971) and Chief of Army Staff (1971-1975) informs:
"...That was why there was a civil war and in the civil war, the first place Ojukwu attacked was the Mid-West. Now, I do not know that he was already in league with all the officers from Anioma area. When the Federal Government was suspecting them, most of them ran away to the East and joined Ojukwu in the Biafran army. At that time, Banjo himself, being a friend to Ojukwu because they joined the army the same day and commissioned…And he was the one who commanded the Biafran soldiers to come and attack Mid-West before moving to Lagos."
Excepting, of course, the gradual changes of opinion within the caucus of the federal permanent secretaries who were advising Lieutenant Colonel Gowon, the Mid-West's position would have meant very little. Gowon, who hailed from the minority Angas in the North, understood that the Nigerian state meant greater freedom for his small ethnic group, and so began to block the servitude highway of secession offered by the North.
According to the late Alhaji Dikko, it was the prompt intervention of his good self and Alhaji Ali Akilu, the former secretary to the Government of Northern Nigeria and father of Brigadier-General Halilu Akilu, President Babangida's Chief of Defence Intelligence (January 1990-September 1990) and Director-General, National Intelligence Agency (1990-1993), after they had conferred with the Governor of the defunct Northern Region, Major Hassan Usman Katsina, that turned the tide against the agenda to disintegrate the nation by consensus. Dikko also recalls how Major Murtala Muhammed told Lieutenant-Colonel Gowon that the reason why the Sardauna was killed was:
"...for us to lose the control of power in Nigeria totally, and he said this can never happen to us, the country would not break up, we shall continue under one nation and as a country in unity."
Relying more on the support of the Northern minorities, consisting mostly of the army's junior officers, Lieutenant-Colonel Gowon succeeded in breaking loose, untrammelled by the aggressively North-minded Major Murtala Muhammed and Major Hassan Katsina. He became more assertive from then on, as he considered the regions' multifarious constitutional aspirations at the conference, and then ordered an adjournment, almost singlehandedly. By the time the Northern delegation returned to the conference after a few weeks' hiatus, its leader, Sir Kashim, was unexpectedly wearing the garb of a federalist. Strangely too, the leader of the Western delegation, Chief Awolowo, despite being pressured from both within and without, found himself rooting seriously for a confederal structure. Also, following a few discreet inquiries with some of the delegates, the civil service placed its machinery behind, and in favour of, a federation. Even the army which, had rendered the regrouping of the various nationalities of Nigeria unacceptable by majorly contributing to the planned massacre of Easterners, also seemed to have been bitten by the bug. Some delegates, however, did their best to talk the Eastern delegates round, but they stuck to their guns, refusing to budge. Consequently, a further call for compromise on all sides to break the gridlock ended in complete failure, Osuntokun remarks:
"Behind the scenes, the federal bureaucracy swung into action in favour of a federation while the army also took the same view. With these two powerful forces supporting the same thing and the Mid-West and North backing them, the debate seemed deadlocked. The Eastern position remained unchanged."
Moreover, in the middle of these discussions that had yielded little, the nation was traumatized to its marrow between September and October 1966 when it learned that a fresh massacre of Igbo was being re-enacted in the North; an unpleasant incident which all well-meaning people everywhere slammed and denounced "because it was a revenge", something ranged as man's most minuscule value. A thoroughly shocked and embarrassed Colonel Gowon was said to have privately described the killings as an abominable crime. He states in a broadcast to the people of the North:
"I receive complaints daily that up till now Easterners living in the North are being killed and molested and their property looted. It appears that it is going beyond reason and is now at a point of recklessness and irresponsibility."
In 1966 Anti-Igbo Pogrom, Wikipedia corroborates the additional massacres allegedly directed by the Nigerian Army that surged from mounting ethnic rivalries and suspicions in the North and observes that Colonel Gowon's efforts at curtailing the killing, which included giving security assurances to Southerners living in the North, failed to achieve the desired result given the quite obvious synergy and interface between his soldiers' genocidal objective and the northerners' xenophobic and bigoted expressions at the time. It declares:
"The massacres were widely spread in the north and peaked on the 29 May, 29 July, and 29 September 1966. The massacres were led by the Nigerian Army and replicated in various Northern Nigerian cities. Although Colonel Gowon was issuing guarantees of safety to Southern Nigerians living in the North, but the intention of a large portion of Nigerian army at the time was genocidal as was the common racist rhetoric among Tiv, Idoma, Hausa and other Nigerian tribes. "
No one could work out why the Northerners felt compelled to behave so boorishly and so oddly menacingly. It was fathomless as it was overwhelming. Excluding, of course, that the sponsors of Northern secession had, perhaps, become more daring after Ironsi surprisingly demonstrated a strong political urge to conciliate rather than reprimand them over the May riots launched on their 'perfidious' Southern guests in the North, which were then believed to be political remonstration against his Unification Decree. Ademoyega attempts to unravel why the northern violence kept recurring in his book, Why We Stuck (pg. 171):
"To their amazement, Ironsi merely fidgeted instead of launching a counter-attack on them. He even sought further to conciliate them. Therefore, they erroneously believed that the South did not want them to go unless they inflicted on the South, such wounds that would be out of all proportion to the demands of the NPC oligarchy. This was the reason why they planned to repeat the atrocities and to stage them at regular intervals until the North was let go."
These fresh attacks, which had perfected the use of terror against the Igbo by any means obtainable, were provoked by Radio Cotonou and the BBC Hausa service in their broadcasts that Easterners were now avenging their own people massacred by Northerners in May 1966, by killing thousands of Hausa, Tiv and other Northern tribes based in the East in return, which occasioned a mass departure of Northerners from the Eastern Region:
"Later tactics were engineered by Northern elites to provoke violence such as fabricated news stories submitted to Radio Cotonou and relayed by the Hausa service of the BBC detailing exaggerated attacks against Northerners in the East, which led to the furious killings of Eastern Nigerians on 29 September 1966."
Also, the fear harboured by Northerners that Easterners living in the North were spoiling for a fight right inside the North escalated the whole tension. The corollary was an organized, official violence in which Easterners, old and young – male and female, were massacred in cold blood, extreme cruelty and unbridled barbarism. The scale of the carnage was gruesome as it was outrageous to find human beings behave with such bestiality towards others. According to British newspaper accounts of the period:
"...about 30,000 Igbo were killed in September 1966, while more conservative estimates put the casualties at between ten and thirty thousand for that month. This spree of killings carried out by civilians sometimes aided by armed troops had swept the entire north. It has been described as the most painful and provocative incident leading to the Nigeria-Biafra war."
Earlier, on 9th August 1966, government effort to avert these killings and preserve peace had culminated in the setting up of an ad hoc conference consisting of the regions' representatives in Lagos. But with the exception of the Unification Decree that was nullified, no other recommendations were fully implemented. These were the following four suggestions, aimed at producing peace and stability, once and for all times, that were recommended by the conference. (Read details of the recommendations made by the representatives of the Regional Military Governors at their meeting in Lagos on 9 August 1966 @ www.segundawodu.com/repres.htm) :
*Firstly, all military personnel should be posted to barracks within their respective regions of origin with immediate effect.
*Secondly, the kind of political association to be adopted by Nigeria in the future should be broadened by this conference or an enlarged body.
*Thirdly, any provisions concerning any decree which assumes extreme centralization should either be invalidated or modified without any delay.
*And fourthly, in a further process of reducing anxiety, sudden violence or conflict, the head of state should, as a matter of urgency, cause a meeting of the Supreme Military Council (SMC) to take place.
Although the Federal Government (FG) appeared to be stepping up political reforms, its actions would brazenly strip the Nigerian Armed Forces of whatever remained of their cohesion and unity as their rank and file became detached. On 13th August 1966, as a means of implementing the first recommendation, the FG carried out the official and formal posting of troops of non-Eastern origin situated in Enugu, capital of the Eastern Region, to Lagos and Kaduna. It equally found a way to balance the situation by its movement of troops of Eastern Nigeria origin serving in other parts of the country back to Enugu. Easterners, most of whom had never resided in the East and who would actually have loved to continue their sojourn elsewhere in Nigeria, had to relocate to the East against their wish, only to end up as refugees in their homeland. The growing disagreement and distrust that had viciously persisted between the Eastern Region and the rest of Nigeria had turned full circle.
This led Colonel Adeyinka Adebayo, Military Governor of the West, to raise the Cassandra metaphor [In 1963, an Austrian-British psychoanalyst Melanie Klein (1882-1960) offered an interpretation of Cassandra as signifying the human moral conscience whose core duty is to foresee disaster going to happen, and to warn that retribution will tag along and sorrow occur.] The Iyin Ekiti-born former Chief of Staff of the Army Headquarters (1964-1965) and Commandant, Nigerian Defence Academy (1971-1971) painted a frightening and catastrophic likeness of a country hurrying en route for perdition and warned all concerned in the following words:
"I need not tell you what horror, what devastation and what extreme human suffering will attend the use of force. When it is all over and the smoke and dust have lifted, and the dead are buried, we shall find, as other people have found, that it has all been futile, entirely futile, in solving the problems we set out to solve."
But, like Cassandra in Greek mythology who refused Apollo's romantic advances and was cursed that nobody would ever again believe her warnings, so also was Adebayo disbelieved on this occasion, and was neither able to alter the predicted events, nor convince others of their validity.
Fast tracked to Sunday, 4th June 2006. An acknowledged and a constant Igbo critic, Professor Ozodi Thomas Osuji, himself an Igbo, explains why the Hausa habitually kill the Igbo in his no holds barred article titled, Can An Igbo Govern Nigeria At This Time?, and delivers "a sweeping and generalized statement" about the Igbo, even as he admits that his claims "could not possibly apply to all" Igbo people", while granting that exceptions do almost always accompany every general rule. The author of Why Do Igbos Always Go Looking For Trouble, scolds:
"I believe that the tendency for other Nigerians to attack and sometimes kill Igbos is a response to Igbo boastfulness and tendency to put other Nigerians down. Igbos, for example, constantly denigrate Hausas. Given human nature, Hausas naturally fill insulted by Igbo derogatory name calling and react with anger at them, attack and sometimes kill them. To pure reason, it is perfectly understandable why Hausas attack Igbos. Igbos degrade other Nigerians and other Nigerians take that degradation until they reach a breaking point and snap and let Igbos have it – exhibit violence towards Igbos. While it is they that brought hatred unto themselves, Igbos see themselves as innocent victims of others' attacks. They talk about Hausas killing them, what they do not talk about is the untold insults they heaped on Hausas."
Nevertheless, fear continued to grip all and sundry, setting off a large movement of Easterners back home from the North. Wikipedia wraps up, ibid:
"The pogroms led to the mass movement of Igbo and other Eastern Nigerians back to Eastern Nigeria. It also was the precursor to Ojukwu's declaration of Eastern Nigeria's secession from the federation as the Republic of Biafra, and the resulting Nigerian Civil War (1967-1970)."
This happened even as some individual Northerners, committed to protecting the interests and lives of the Igbo, braved all odds to risk their own lives to save them. Osuntokun laments:
"But the individual cases could not atone for the collective orgy of bloodshed that had been wreaked against fellow human beings. The fate of the country was sealed. Things fell apart."
Shortly after, two officials of the US Embassy in Lagos, Donald Patterson from the Political Section and Tom Smith from the Economic Section," travelled to the North after the pogrom and testify that:
"The Sabongaris were ghost towns, deserted, with the detritus of people, who had fled rapidly, left behind. Most Northerners we talked to had no apologies for what had happened to the Ibos, for the pogrom that had killed so many. There were exceptions, but in general, there was no remorse and the feeling was one of good riddance."
Naturally, tortured and maimed Easterners who thronged the East daily made secession the most important political imperative to Lieutenant-Colonel Odumegwu-Ojukwu, who was barely a year and four months old in office as Military Governor of Eastern Region, and who, as early as 7th June 1966, following the May massacre in the North, had been quoted to have said:
"We are finished with the Federation. It is all a question of time."
Hurriedly too, the Gowon regime rightly anticipated that it could gain the support of the eastern minorities, who had since the 1950s been agitating for their own Calabar-Ogoja-Rivers (COR) states, if it met their agitation favourably, thereby weakening the support base of the separatist Igbo people completely. After noting in a nationwide broadcast on 27th May 1967 that "Nigeria has been immersed in an extremely grave crisis for almost eighteen months", the Gowon Junta announced the creation of "Twelve States" [North-Western State comprising Sokoto and Niger Provinces. North-Central State comprising Katsina and Zaria. Kano State comprising the present Kano Province. North-Eastern State comprising Bornu, Adamawa, Sardauna and Bauchi Provinces. Benue/Plateau State comprising Benue and Plateau Provinces. Lagos State comprising the Colony Province and the Federal Territory of Lagos. Western State comprising the present Western Region, but excluding the Colony of Province. Mid-Western State comprising the present Mid-Western State. East-Central State comprising the present Eastern Region excluding Calabar, Ogoja and Rivers Provinces. Rivers State comprising of Ahoada, Brass, Degema, Ogoni and Port Harcourt Divisions] to replace the then existing four regions to protect "the very survival of Nigeria as one political and economic unit." Gowon declares:
"I am satisfied that the creation of new states as the only possible basis for stability and equality is the overwhelming desire of vast majority of Nigerians. To ensure justice, these states are being created simultaneously.
"To this end, I am promulgating a Decree which will divide the Federal Republic into Twelve States. This Twelve States will be six in the present Northern Region, three in the present Eastern Region, the Mid-West will remain as it is, the Colony Province of the Western Region and Lagos will form a new Lagos State and the Western Region will otherwise remain as it is."
To depict its seriousness about isolating the Igbo areas, the government carved out the oil-rich and sea-coursed "non-Igbo South-Eastern and Rivers States" from the East-Central State in answer to petitions it claimed it received from minority areas in the East which had been subjected to cruel threats and bullying by the Military Government of the Eastern Region:
"One controversial aspect of this move was Gowon's annexing of Port Harcourt, a large city in the Niger Delta, in the South of Nigeria (the Ikwerres and Ijaws), sitting on some of Nigeria's largest reserves, into the new Rivers State, emasculating the migrant Igbo population of traders there. The flight of many of them back to their villages in the "Igbo heartland" in Eastern Nigeria, where they felt safer, was alleged to be a contradiction for "no victor, no vanquished" policy, when at the end of the war, the properties they left behind were claimed by the Rivers State indigenes."
But despite Gowon's "effort to conciliate the East in recognition of their understandable grievances and fears since the tragic incidents of 1966" and his bending over backwards to meet the demands of the East "to usher in stability and ensure fair treatment of all citizens in every part of the country", Lieutenant-Colonel Ojukwu, who, according to Gowon, "continuously increased his demands as soon as some are met to perpetuate the crisis and lead the Eastern Region out of Nigeria", still pulled out the 77,000 square kilometres region, a mere 8 per cent of the entire size of Nigeria, and named it Republic of Biafra on 30th May, 1967, after consulting the Eastern Region Consultative Assembly which had decided to secede from Nigeria the previous day. This helped to fuel the widely held view of Gowon and his ilk that Ojukwu was merely trying to actualise his unrealized dream of ruling Nigeria using the mentioned assembly. The Nigerian head of state equally recognizes and cautions:
"We know very well the tragic consequences of such a misguided step. Not only will the regions themselves disintegrate further, but before then, pushed by foreign powers and mercenaries who will interfere, this dear country will be turned into a bloody stage for chaotic and wasteful civil war."
But, as the Biafran horizons spread out, with tensions mounting perceptibly, this new secession business began to give a whole new meaning to Igbo life. In retrospect, Lieutenant-Colonel Ojukwu, with his "ever increasing campaign of hate", would have wished that he had thought about alternative courses of action:
"He [Ojukwu] would then have sought ways and means of obtaining the best possible concessions for his own people who had suffered most, though not alone, since the Northern atrocities raged in its fierceness."
Instead, the Eastern Region delegation cited the latest and fiercest killing of Igbos in the North, and failed to show up at the resumed meeting of the Ad Hoc Committee on the Constitutional Conference scheduled for 23rd October, 1966. Frustration also gripped the West over Gowon's refusal to remove Northern troops stationed in the region which forced the hand of Chief Awolowo to resign his leadership of the Western delegation. Sensing the collapse of the conference, Gowon quickly intervened by adjourning the conference indefinitely. As matters stood then, Ojukwu only needed to continue to use his demand for Confederation to slow down things until he was prepared to face Nigeria militarily in defence of his declaration of secession. But he rushed things and failed to keep matters in perspective with his proclamation:
"Having mandated me to proclaim on your behalf, and in your name, that Eastern Nigeria be a sovereign independent Republic, now, therefore I, Lieutenant Colonel Chukwuemeka Odumegwu-Ojukwu, military governor of Eastern Nigeria, by virtue of the authority, and pursuant to the principles recited above, do hereby solemnly proclaim that the territory and region known as and called Eastern Nigeria together with its continental shelf and territorial waters, shall, henceforth, be an independent sovereign state of the name and title of The Republic of Biafra."
He went on to cite the inability of the government of Nigeria to protect the lives of Eastern Nigerians as the primary reason for their action, even if it was a tough one for them to make. And that secession proved the only way out when the sanctity of Igbo lives could no longer be guaranteed inside Nigeria. Indeed, while confirming that Lieutenant-Colonel Ojukwu leaned recklessly out of the unshuttered window of his secessionist dream by going against the pleading of Chief Obafemi Awolowo (1909-1987), a Yoruba, not to secede, Commander of the 2nd Brigade in Lagos, Lieutenant-Colonel Hilary M. Njoku, who later headed the Biafran Army when the war was set in motion, grants in his 235-page account, A Tragedy Without Heroes: The Nigeria-Biafra War (Fourth Dimension, 1987) page 141:
"When Ojukwu moved too fast recklessly in his ostrich strategy, the same Chief Awolowo led a delegation of Western and some Mid-Western leaders to Enugu on 6th May, 1967 and pleaded with Ojukwu not to secede, reminding him that the Western Region was not militarily ready to follow suit in view of the weaknesses of the Western Command of the Nigerian Army and the dominant position of the Northern troops in the West. Ojukwu turned a deaf ear to this advice maybe because of his wrong concept."
Njoku examines earlier (ibid) that there was no relationship whatsoever between Awolowo's documented conciliatory meeting in Enugu and Ojukwu's hastened decision to announce the Biafran secession beyond the pervasive notion of an egalitarian Nigeria envisaged then by nearly everyone:
"...most progressive Nigerians, even before him, saw 'Biafra' as a movement, an egalitarian philosophy to put Nigeria in order, a Nigeria where no tribe is considered superior to the others forever...It was the same Biafran spirit which led Chief Awolowo to declare publicly that if the Eastern Region was pushed out of Nigeria, then the Western Region would follow suit."
Odia Ofeimun also adds in The Forgotten Documents of the Nigerian Civil War, published by Sahara Reporters of Sunday, 21st October, 2012:
"Indeed, it can be imagined how the old propaganda lines about what happened at the Enugu meeting helped to shore up morale on the secessionist side during the civil war while, on the Federal side, absolute silence or 'rogue' mis-use and abuse of their supposed truth-value, powered official indifference, somersaults and snide reviews, in speech and action. Since there are many on both sides of the civil war who have had rationales for not letting the whole truth survive, it may be seen as quite convenient to have found a man like Awolowo, too much of a thorn in the flesh of many, as a necessary scapegoat. It explains why no proper history of the Nigerian Civil War is to be found which looks with dispassion at the issues and without contrived gaps."
The first Nigerian Director of the Electrical and Mechanical Engineering Corps of the Nigerian Army, Colonel Victor Banjo (1930-1967), another Yoruba, who crossed over to the Biafran Army after the Ironsi Government mistook him for one of the coup plotters against the Balewa Government, and who hated the idea of Biafra and agreed with Yakubu Gowon regarding "Nigerian unity" but later fought on the side of Biafra as Commander of the Liberation Army, was said to have also warned Ojukwu to desist from his secessionist declaration (See Why We Struck, pg.212):
"I [Banjo] told Ojukwu not to declare Biafra; I warned him not to secede. I stayed with him in State House after he had released me from detention and everything possible to stop him from declaring secession. He would not yield. The very day that he declared secession, I moved out of the State House into one of the flats belonging to the Electricity Corporation of Nigeria in Enugu and remained there since."
Banjo would meet his 'waterloo' when he was alleged ("based on unsubstantiated hearsay") to have planned a coup to topple the Biafran President Odumegwu-Ojukwu, for which he was executed on 22nd September, 1967. By declaring secession, Ojukwu showed he lacked a sufficiency of concern about the fact that the Igbo alone did not make up the Eastern Region. There were, of course, the Anang, Efik, Ibibio, Ijaw, and Ogoja people to contend with. Ademoyega explains, ibid (pg. 181):
"It was the same people whom Ojukwu was labouring to carry away from Nigeria that persistently urged Gowon to come over to the East to save them."
These six million minority non-Igbo, who accused their cream of the crop (like Lieutenant Colonel Philip Effiong (1925-2003), Chief N.U. Akpan, Chief Bassey and Chief Graham-Douglas, Mr. Ndem , etc) in Biafra of betrayal, should not have been taken for granted, but Ojukwu sadly felt nothing for them. Had he appreciated the resoluteness of their ethnic-consciousness, he would have rid himself of his secession thoughts and dropped the idea of Biafra like a white-hot coal:
"Support from the six million people making up the Eastern minorities was very much unsure. The minorities viewed their leaders in Biafra high command as traitors. And without the minorities, Biafra would be landlocked and most likely, unviable as a state. More so, their vast oil and gas resources were the reason they contemplated secession in the first place."
In fact, it is on record that a certain Chief E.O. Eyo once led other minority groups to petition Lieutenant-Colonel Hassan Katsina to use his good offices as Governor of Northern Nigeria to lead his troops down East and liberate them from the political and military control of the Igbo. Earlier on, even the most prominent Igbo politician to escape the spate of assassinations in the military coup of 15th January 1966, the "Great Zik", as Premier of Eastern Nigeria (1954-1960) had had to grant the same Chief Eyo, who claimed that his Ibibio ethnicity was far more important to him than his Nigerian nationality, audience over his assertion that there were obvious distinctions between the interests of the Eastern minorities and those of the Igbo. As such, if the Eastern minorities had so vowed to remain in Nigeria, shouldn't Ojukwu have recognised that no Jupiter was going to make them leave? Ademoyega points out, ibid (pp. 177 & 178):
"In the struggle for Nigeria's independence, the Efik, the Ijaw, and the Ogoja people showed themselves as distinct from the Ibos and agitated for the Calabar-Ogoja-Rivers State, then known as the COR State… That would have cut the wings of the Ibos who in the past had wanted the North broken into bits – but surely not the East. Hence, they supported the call for the Middle Belt State, but not the call for the COR State."
Also earlier, predicating his conviction on the idea that "soldiers are purely statesmen and not politicians" and that history was replete with successful military statesmen, and that culturally Ghana had much in common with their neighbour Nigeria, Lieutenant-General Joseph Arthur Ankrah (1915-1992), Ghana's 2nd Head of State and Commander-in-Chief (1966-1969), hoped that the Nigerian military might just be able to strike a chord with themselves (capable of averting war) if hosted without their civilian advisers. He therefore, summoned a meeting of the country's military Head of State in the person of Yakubu Gowon and Regional Governors of the East, Emeka Ojukwu, Mid-West, David Ejoor, North, Hassan Katsina, and West, Adeyinka Adebayo, at Aburi, Ghana, for 4th and 5th of January, 1967. Again Ademoyega offers, ibid (pg. 185):
"It was the first time that the meeting of the Supreme Military Council of Nigeria had been attended by all the Regional Governors since Gowon took over power. At the meeting was Lieutenant-Colonel Gowon, Head of the Federal Military Government. There were four Military Governors: Colonel Adebayo for the West, Lieutenant-Colonel Ejoor for the Mid-West, Ojukwu for the East and Hassan for the North. Major Johnson was there as the Military Administrator of Lagos. So also were Commodore J.E. Wey, the Navy Commander; Alhaji Kam Salem, Inspector General of Police and Mr. T. Omo-Bare, the Assistant Inspector General. "
Also, present were the following Secretaries namely: S.I.A. Akenzua Permanent Under-Secretary, Federal Cabinet Office; N.U. Akpan Secretary to the Military Government, East; D.P. Lawani Under Secretary, Military Governor's Office, Mid-West; Ali Akilu Secretary to the Military Government, North; and P.T. Odumosu Secretary to the Military Government, West.
Several issues were discussed at the said meeting ranging from importation of arms and resolution renouncing the use of Force, non-recognition by the East of Lieutenant-Colonel Gowon as Supreme Commander, the power of the Federal Military Government in relation to the Regional Governments, resumption of the ad hoc constitutional conference, to the problems of displaced persons and decisions were taken accordingly. Then, and without the merest hint of what he was about to say next, Ojukwu raised the point that the detained coup plotters of 15th January 1966 ought to have been released since the rebel soldiers who perpetrated the 29th July payback-coup were neither punished nor detained, and it was decided that the fate of the detained soldiers should be resolved before end of January 1967. Then, Lieutenant-Colonel Ojukwu continued throughout to restate his opposition to the use of force in settling the political problem in Nigeria, and the Supreme Military Council unanimously adopted a Declaration proposed by him, that all members:
a. renounce the use of force as a means of settling the Nigerian crisis;
b. reaffirm their faith in discussions and negotiation as the only peaceful way of resolving the Nigerian crisis; and
c. agree to exchange information on the quantity of arms and ammunition available in each unit of the Army in each Region and in the unallocated stores, and to share out such arms equitably to the various commands;
d. agree that there should be no more importation of arms and ammunition until normalcy was restored.
Finally, Ojukwu got around to dropping the Eastern agenda of a confederation with fiscal responsibilities only, which was really a reiteration of the same old entrenched positions - and Gowon, at Aburi, equally conceded the right to establish that much. He would, upon reaching Lagos, be geared by his advisers to the needs of repudiating the Aburi accord, and he appeared to have been genuinely repulsed by the accord itself. Prof. Aluko articulates:
"Ojukwu outwitted them there and got all he wanted as a confederal system…He went with soldiers. He went with officers of the army. So, when they returned and published the agreement, Ojukwu was very happy. It was published by Nigeria. But top civil servants, like Allison Ayida and others said this was disintegration of Nigeria. They said there was nothing left for Ojukwu to sever within one day. It was less than a confederation. It was virtually creating two countries. That was how Gowon developed cold feet to implement the Aburi agreement."
Also, former Guardian foreign correspondent and author of The Ideal Occupation, Walter Schwarz, who landed up in jail in Nigeria during the Civil War in breakaway Biafra and was later deported, remarks:
"Ojukwu got his way with little effort, by being the cleverest. He was the only one who understood the issue. Step by step the others came to acquiesce in the logic of Ojukwu's basic thesis - that to stay together at all, the regions had first to draw apart. Only Ojukwu understood that this meant, in effect, a sovereign Biafra (Eastern Region) and the end of the Federation."
Adewale Ademoyega also reminds us, ibid (pp. 185 & 186):
"The Aburi Conference lasted for two days. It seemed as if all the other members of the Council from Nigeria had come to meet and reconcile with Ojukwu, because he was the only one who had not attended earlier meetings in Nigeria. Nearly all the proposals put forward by him were adopted unanimously…At his instance, the Council collectively avowed not to use force to settle the Nigerian crisis…At his instance, the Council conceded a Confederal status to the Regions without any adjustment of boundaries. Also at his instance, the Council vested all the powers of the Federal Military Government (FMG) in the Supreme Military Council, making a unanimous concurrence imperative…At the end of the meeting, it was agreed that the resolutions of the meeting should be embodied in a Decree to be issued by Lagos with the concurrence of the Military Governors."
Thirty-eight years after returning from Ghana, in an interview dated Sunday, 16th October, 2005 with veteran Nigerian journalist, Pini Jason, posted by the Achebe Foundation, General Gowon tries to explain why considerable controversy bogged down the interpretation of the Aburi Accord which appeared "to have been the final straw that broke the camel's back":
"One thing about the interpretation is that one can take it as a sign of open-mindedness, a sign of weakness, or that it was simply not understood. My stance was this: if you demonstrate that it was weakness that governed your actions, then I will show you that I cannot be taken for granted. The agreement was that everything must be done on consensus, and I was supposed to come back, and then make a statement. But what happened? Ojukwu went back, and made an announcement, and I was woken up by [Major-General David] Ejoor to say that this is what he heard Ojukwu say. And I said: but did we agree to that? And he said, no, we did not. I said this is not on! Was I not supposed to issue a statement first and then, thereafter, all the others would proceed with theirs? If he, indeed, had gone ahead to make that statement, virtually forcing us to accept the memorandum that he came with, then we could not agree. It was from his memorandum that most of his claims were based.
"We did not go to the meeting armed with specific terms, because I wanted a discussion that would be followed up with subsequent discussions to get things done. But it was generally agreed upon that we do things by concurrence, in order to give the East the feeling that it was still part and parcel of the nation! I accepted, though I did not want, the name, 'Supreme Commander.' I never wanted the name 'Supreme Commander, at any time!" Probably, I was a fool to have agreed to this. Perhaps, I could have stood my ground to say no to all those things, and, therefore, Aburi would never have occurred. But then, Ojukwu declared: "On Aburi, They Stand!" and I returned: "From Aburi, You Will Fall!" (Laughter)
General Gowon's great preference for, and reliance on, permanent secretaries (just like President Buhari who came after him in 2015 and worked with permanent secretaries for six months before finally swearing-in his ("noise makers") ministers on Wednesday, 11th November, 2015), did not allow him to appoint ministers for the first ten months of his regime until 3rd June, 1967. Some of these top civil servants (instrumental to his emergence on 1st August 1966 during the momentous Ikeja Cantonment summit) were constituted as members of the Executive Council of the Federation. Some of these Permanent Secretaries, who were soon referred to as "super permanent secretaries", later became more powerful than their ministers, whom they bypassed at will. Many commentators, however, believe strongly that but, for these top federal civil servants or so-called super-permanent secretaries like Ayida, George, Asiodu, Arikpo, Ejueyitchie, etcetera, then Colonel Yakubu Gowon would probably have been faithful to his promise to implement the Aburi resolutions, and that Nigeria would perhaps have been saved the tragedy of a senseless civil war. These commentators argue that Gowon proceeded to dishonour the Aburi agreement based on the quality of advice, or otherwise, that he received from these men that "he had given away too much; and had dismembered the country." The former head of state, from Lur, a small village in the present Kanke Local Government Area of Plateau State, however, disagrees, ibid:
"…No, no, no! Well, one can go ahead, and blame our Super Perm Secs if they chose, but the truth is this: I was not feeling well at all; I had very high fever when I came back from Aburi. I was really down, and could not even prepare the statement that I was to make, which would have committed everybody to what had been agreed upon. Then Ojukwu, as we arrived, made his statement, and as I told you, I was woken up in the early hours of the morning to be told that this was what was being said. I said -- is that what we agreed to? And the reply was "no." I then said that if that was Ojukwu's interpretation, I was rejecting it."
This explains Ojukwu's refusal to attend the Supreme Military Council meeting of 10th March 1967 in Benin, which was called to ratify Decree N0. 8, promulgated a week later (precisely on 17th March). It is this draft that Ojukwu kicked against earlier as a travesty of what truly transpired at Aburi. General Gowon again elucidates, ibid:
"What we did at NIFOR (the Nigerian Institute for Oil Palm Research on the outskirts of Benin) was meet (and Ojukwu was supposed to be there) to discuss the situation. I remember Peter Odumosu, Secretary to the Government of the West, came to see me, and said to me: Sir, if this is what you people agreed, please, as a Christian and as a man of God, implement things as you agreed. Honestly, Decree No.8 (1967) certainly agreed on everything! The only thing that I had to add to make clear that there was no mistake was there would be no secession! This was because; I suspected that that was where Ojukwu was heading. That was the only addition. Otherwise, the spirit of Decree No.8 was the outcome of Aburi. Nobody should blame the Permanent Secretaries. As they say, the buck stops here! I can assure you, the civil war was as a result of the breaking away of the former East. If you declare independence and in your attempt to effect this, I try to stop you, who, in the end, do you blame?"
In his own comment, Gowon's Federal Commissioner for Works and Housing (1974-1975), Murtala's Chief of Staff, Supreme Headquarters (1975-1976), Nigeria's Head of State (1976-1979), and President of Nigeria (1999-2007), General Olusegun Obasanjo, currently Balogun of Owu and Ekerin Balogun of Egbaland, casts his lot with his former boss, General Gowon, and disapproves of Ojukwu's intransigence:
"Ojukwu was adamant, obstinate and obdurate. He refused to attend the Supreme Military Government meeting called in March in Benin City, Nigeria to discuss outstanding issues and deliberate on the budget for the coming fiscal year. If he could not achieve his long cherished ambition of ruling an independent Nigeria, he could break it up and rule an independent and sovereign "Biafra." Nothing could stop him."
Major-General Ejoor speaks in a similar vein, and charges:
"The Igbo tried to rule Nigeria by force, what they cannot do through the ballot box; they tried it through coup. They tried the coup; it failed and now decided to do a civil war. It was a contract. That is the basic thing."
In The Shot that Shook the Nation, Henry Chukwuemeka Onyema expresses doubts about Ejoor's claim, and states:
"Senior Igbo officers like Aguiyi-Ironsi, Colonel Odumegwu-Ojukwu, and Major Alexander Madiebo actively participated in crushing the coup. So where is the basis for the theory that the Igbo tried to take over Nigeria on January 15? But, we must not neglect evidence from many credible sources that indicate that power-seeking agendas were rife among the officer corps of the Nigerian army at that time."
But exactly what did Ojukwu find distasteful in the said Decree No. 8 to have warranted both his rejection of the decree and his absence at the Benin meeting? Ademoyega clarifies, ibid (pp. 186 & 187):
"The really offending clauses of the decree were sections 70 and 71 which empowered the Supreme Military Council to declare a state of emergency in Nigeria, if the Head of the Federal Military Government and at least three of the Governors agreed to do so. Section 71 also empowered the Head of the Federal Military Government in agreement with at least three of the Governors to legislate for any particular Region whenever they deemed it fit during a state of emergency, with or without the consent of the Governor of that particular Region."
As a result, Ojukwu was shocked at the audacity and brazenness of Gowon to arrogate to himself the power to whip him into line, more or less on a whim. On 31st March, 1967, he issued an edict named the Revenue Collection Edict II to bestow financial freedom on Eastern Nigeria whereby, any and all, revenue due to and collected within the Eastern Region for the Federal Government of Nigeria shall henceforth be paid into the coffers of the Government of Eastern Nigeria. Ojukwu would later seize the Federal Government property and funds in the East as well as mastermind the hijacking of Aircraft Fokker 27 which had departed Benin for Lagos, to underscore his seriousness. Lieutenant-Colonel Gowon, while listing the 'sins' committed by the Ojukwu Government in the East, claims he had behaved with more restraint than even his colleagues in Supreme Military Council (SMC) had expected, in the search for "a solution" through "peaceful negotiations". He states in his May, 1967 broadcast to the nation:
"The whole world is witness to the continued defiance of federal authority by the Government of the Eastern Region, the disruption of Railway, the coal Corporation, the normal operations of the Nigerian Ports Authority, the interference with flight schedules of the Nigeria Airways and other illegal acts by the Eastern Region Government culminating in the edicts promulgated last month by that Government purporting to seize all Federal Statutory Corporations and Federal revenues collected in the East. The consequence of these illegal sets has been the increasing deterioration of the Nigerian economy. It has also produced uncertainty and insecurity generally and pushed the country with increasing tempo towards total disintegration and possible civil war and bloodshed on massive scale. I have shown great restraint, hoping that through peaceful negotiations a solution acceptable to all sections of the country can be found,"
We also read about steps taken by Gowon and his henchmen to put Ojukwu in his place and halt the brigandage of his government in Biafra: The Untold Story of Nigeria's Civil War, published on Tuesday, 19th February, 2013 by PM NEWS:
"Gowon, then 31, had been running the affairs of 57 million Nigerians for 10 months. It had not been easy. Chief Obafemi Awolowo, his 58-year old trusted deputy and adviser, was with Okoi Arikpo and Philip Asiodu, permanent secretaries of the ministries of External Affairs and Trade and Industries respectively.
They were preparing to put the noose on the neck of the Anglo-Dutch oil giant, Shell-BP, which had frozen royalty payments due to the Federation Account on 1 June 1967 and had offered to pay the Biafran government £250,000.
Lieutenant Colonel Odumegwu Ojukwu, Biafran leader, had ordered all oil companies to start paying all royalties to Enugu because they were operating in a new country or risk heavy penalties.
Specifically, he demanded a minimum of £2million from Shell-BP. The Federal Government had imposed an economic blockade on Biafra. It entailed barring all merchant vessels and sea tankers from sailing to and from Koko, Warri, Sapele, Escravos, Bonny, Port Harcourt, Calabar ports, which Ojukwu had declared part and parcel of Biafra.
Biafra controlled the land on which the oil installations sat; the Nigerian government controlled the coastal entrance and exit to those lands. Shell-BP was confused as to whose order should be obeyed. Sir David Hunt, the British High Commissioner to Nigeria, told his American counterpart after the meeting with the Nigerian delegation: "Awolowo is very firmly in control of Ministry of Finance and he is giving Stanley Gray, Shell's General Manager and other experts from London a very difficult time for the past three days." They persuaded Awolowo to accept a deal that would favour the Nigerian government and, at the same time, would predispose oil workers and the £150million investment to danger in the hands of Biafran military forces. Awolowo refused, arguing that anything short of the status quo was recognition of Biafra and concession to the rebels. As for security of investments and personnel, he argued that once royalties were paid, the Nigerian government would have the capacity to fund whatever action it would take on the rebels and Shell-BP's investments would be safe.
Gowon paced to the large outdated map of the country by the door to his office. When he asked Awolowo to come and join his government, Awolowo said he would accept only if Gowon did something about the dominance of North over the rest of the nation. A month before, Gowon had broken up the North into six states, but the map by the door still showed the old Nigeria, with an imposing North at the top. He ran his finger around the boundaries of Biafra and asked himself: "How can I authorize an invasion of my own people?" He knew what it meant to be resented. He was not the most senior officer in the army. He was not a Muslim Hausa or Fulani from Kano, Kaduna or Sokoto. He was a Christian from one of the small minorities that dot the North and yet, events had promoted him to the position of the Head of State and Commander-in-Chief–to the chagrin of many northern officers, politicians, and emirs."
Continued in Bubble Burst...

Disclaimer:

"The views/contents expressed in this article are the sole responsibility of the author(s) and do not necessarily reflect those of The Nigerian Voice. The Nigerian Voice will not be responsible or liable for any inaccurate or incorrect statements contained in this article."
Articles by Ajiroba Yemi Kotun