NMA faults N221bn health budget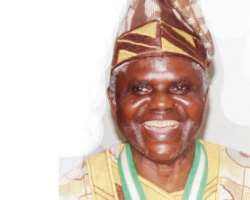 The Nigerian Medical Association has faulted the N221.7bn given to the health sector in the 2016 Appropriation Bill, saying it portends disaster. The organisation is of the view that the allocation should be reviewed upward urgently in the interest of justice. It has called on the National Assembly to 'mitigate this looming disaster in the health sector in 2016.'
The association described the allocation as a departure from the prescribed 15 per cent of the national budget for the health sector made in 2001 during a meeting of African Heads of State and Government, which Nigeria hosted in Abuja.
In a statement issued by its president, Dr. Kayode Obembe, and Secretary-General, Dr. Adewunmi Alayaki, on Sunday, the NMA, observed that the deviation had posed a huge moral burden on the country in going against her own avowed commitment despite the emerging challenges and resultant burgeoning demands from the sector.
The association said although it was not ignorant of the current realities of dwindling oil revenue and contracting fiscal space, it is of the view that the markedly diminished allocation of 3.65 per cent in the 2016 budget would never encourage the advancement of Universal Health Coverage.
The NMA said, 'We are also in shock over the N60bn (equivalent of at least 1 per cent of the Consolidated Revenue Fund) envisaged to accrue as the Basic Health Provision fund as enshrined in the National Health Act 2014 was conspicuously absent from the budget proposal as presented.
'Coming at this auspicious occasion of budgeting under the reassuring change mantra, it is our considered opinion that Nigeria should show the way and provide leadership in Africa after having failed in this regard since 2001.
'Facts from available evidence show that 33 per cent of countries have allocated at least 10 per cent of their national budgets to health with only Tanzania, Rwanda, Swaziland, Ethiopia, Malawi and Central African Republic attaining 15 per cent. Nigeria has been fluctuating between 3 per cent and 6 per cent.'
The NMA said contrary to the recommendation of the World Health Organisation that national budgets should allocate the equivalent of N6,908.00 per head (General Government Health Expenditure per Capita), reports from the World Bank reveal that the 2016 federal budget only provided for N1,448.00 ($7.55 at $1=197) representing a drop from N1,546.00 in 2015 and N1,653.00 in 2014.
'This presents a precarious situation as all other contributions from state and local governments; donor agencies and other sources cannot bridge the deficit of N5,460.00 in this regard. It is on this premise that we call on the National Assembly as the only organ that can mitigate this looming disaster in the health care delivery sector in 2016 at this juncture, to look dispassionately without any partisan sentiments at what should be done to substantially increase the allocation to the health ministry in order to deliver better health care to the Nigerian people,' the NMA stated.