Botswana's Most Historic IPO Opens to Incredible Reception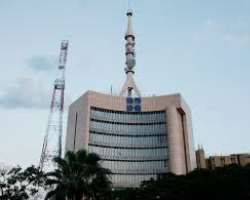 GABORONE, 27 January 2016 – Citizens of Botswana have come out in record numbers to submit their Offers for the Botswana Telecommunications Corporation Limited (BTCL) Initial Public Offering (IPO). The historical listing is a collaborative effort of BTCL, the Public Enterprises Evaluation and Privatisation Agency (PEEPA), and the Botswana Ministry of Transport and Communications (MTC).
The BTCL privatisation project comes off the back of almost a decade of efforts. With shares reserved for citizens, this IPO is a first of its kind on the Botswana Stock Exchange (BSE). To date, the BSE is one of Africa's best performing stock exchanges, averaging 24% aggregate return in the past decade. This has allowed the BSE to be the third largest stock exchange in terms of market capitalization in Southern Africa.
On average, over 1,000 Offers (applications) have been received per day for the BTCL IPO at Barclays Bank branches across Botswana in just the first week of the Offer Period. With the extensive Offer Period Closing only on the 4th of March 2016, it is anticipated that Batswana will continue to make the most of this historic opportunity to become shareholders in BTCL.
Said Honourable Minister of Transport and Communications, Tshenolo A. Mabeo, "Now it is up to Batswana to grab this opportunity by the horns and run with it. We are excited to see this Company, which was grown by Batswana, now offer more value to Batswana through shareholding."
To maximize citizen participation, Government has set the BTCL share price at BWP1.00 per share. Government has placed on Offer a total of 49% of the Company's shares. Through this historic IPO, 462 million shares have been made available to Batswana. 44% are available for purchase by citizens and citizen companies, while the remaining 5% is reserved for BTCL employees through a Trust.
Said Mr. Paul Taylor, Managing Director of BTCL, "Batswana, it seems, have been thirsty for a way to diversify their investment and their income outside or even beyond the traditional means. We are humbled by the incredible reception only a few days into the Offer Opening Period and thank Batswana for expressing such interest and excitement in the BTCL IPO. We are humbled by stories of how some have raised their funds to be able to offer for these shares. Some have sold livestock; some have received money from family in place of Christmas gifts. We are truly honoured, and this has strengthened our resolve to growing BTCL into the future, for all our great new potential shareholders."
The BTCL IPO comes as part of the first ever privatization project executed on the BSE. It marks the first sale of a National asset into the hands of Batswana in the Nation's history, and already serves as the largest IPO in Botswana to date. BTCL is expected to list on the Main Board of the BSE on 8th April 2016.