DPO, 29 others killed by suspected Fulani herdsmen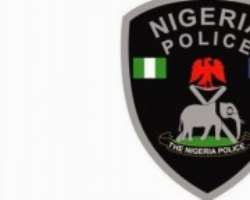 The harbingers of death were on the praul pen-ultimate Sunday as the Divisional Police Of­ficer, (DPO) in charge of Vonokilang police station in Direi Local Government Area of Adamawa State and 29 others were on Sunday killed by suspected Fulani herdsmen.
Some suspected Fulani herdsmen as was gathered were on vengeance over a quarrel between them and some farmers two years ago had stormed Demsare, Wunamokoh, Dikajam and Taboungo communities.
The DPO, a Chief Super­intendent of Police (CSP), Okozie Okereofor, who just assumed duties two months ago was reported­ly ambushed when he was leading his men to the dis­puted area and shot dead. Also killed were 29 others.
The corpses of the Po­lice Officer and the civil­ians were deposited at the morgue of the Federal Medical Centre, Yola.
Spokesman of the state Police Command, DSP Othman Abubakar, confirmed the death of the DPO, saying that he and his team were attacked while on official duty in the affected villages before he was killed by suspected Fu­lani herdsmen.
"The suspected Fulani herdsmen raided four vil­lages in Girei Local Govern­ment Area on Sunday morn­ing around 5:30 am killing scores including a DPO. They looted the town of food, live stock and set some houses ablaze.
-Emmanuel Ikechukwu