Senate orders NNPC, DPR, others to submit audited accounts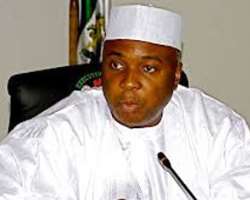 The Senate Committee on Gas Resources on Wednesday directed the Nigerian National Petroleum Corporation (NNPC) and its subsidiaries to submit to it their detailed audited accounts for the past three years.
Apart from the NNPC, other agencies affected are the Nigerian Petroleum Development Company, Nigerian Petroleum Investment and Management Service and the Nigeria Liquefied Natural Gas.
The committee also blamed the Federal Government agencies for the worsening incidence of gas flaring in the country.
It noted that their inability to enforce the payment of stipulated penalties by errant International Oil Companies was responsible for the increased gas flaring activities in the oil producing communities in the country.
The Chairman of the committee, Senator Albert Akpan, asked the NNPC and its subsidiaries to submit the audited accounts within the next one week.
Akpan gave the directive during the committee's engagement with the agencies in Abuja.
He said the request was in line with the mandate of the committee in its ongoing investigation into the activities of the agencies.
Akpan faulted the activities of the agencies since their establishment, stressing that the accounts must be submitted as soon as possible to enable the committee meet the deadline given to it by the Senate.
He said the audited accounts would afford the committee the opportunity to know the joint venture funding arrangement and cost determination of the oil companies and the government agencies.
'From here, we will know also who approves projects and how are the projects monitored and the mechanism for cost recovery and monitoring of the projects,'' the committee chairman said.
He also tasked the agencies to present the data on the quantity of gas flared by the oil companies in the past two years.
'Give us the submission of the gas that you have flared and each of the operators involved, the quantity of gas flared, the operators, the terminals and the related penalties paid,' Akpan directed the agencies.
He frowned on the 2016 budget of the DPR, saying the N3bn earmarked by the agency as penalty for gas flaring was grossly inadequate.
The Group General Manager, NAPIMS, Dafe Sajebor, and the Managing Director of NPDC, Sadler Mai-Bornu, assured the Senate that they were working hard to end gas flaring in the country between 2018 and 2020.
Sajebor said, 'The percentage of gas flared in the country is on average seven per cent, and we are still working on a number of projects to flare out, we are targeting 2018 for us to have a total flare out.
'Those evolutions have been translated and proposed for better fiscal regime in the Petroleum Industry Bill, and that is why we are praying and hoping that the PIB should be passed so that Nigerians can derive better benefits from the oil and gas investment.' - Punch.