CBN to resume disbursement of N213b power intervention fund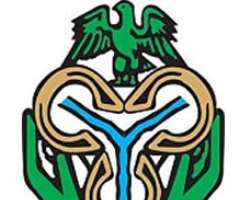 The Central Bank of Nigeria (CBN) may resume disbursement of N213 billion power intervention funds next month, following the planned implementation of the new electricity tariff regime slated for take-off on February 1.
The facilities with 10 years repayment period at 10 per cent interest, was created to assist the electricity generation and distribution companies to upgrade their facilities through the purchase and installation of new equipment such as turbines, transformers and meters, among others.
The decision to create the facility was necessitated by the increasing inability of the generation and distribution to meet their responsibilities and required service delivery, because from the period of handover to the private sector in November 2013 to the end of 2014, the power sector already had a shortfall of about N290 billion in expected revenue.
However, shortly after rolling out the loan facility with a few generation and distribution companies as beneficiaries, the Governor of CBN, Mr. Godwin Emefiele in October last year announced the suspension of the disbursement.
According to him, the apex bank had issues it needed to resolve with the Nigerian Electricity Regulatory Commission (NERC) and the Nigerian Bulk Electricity Trading Plc (NBET), adding the fund has been of great help for the beneficiaries but some things needed to be resolved before the CBN continues to release the funds.
The Nation, however, learnt that the CBN after conducting background checks on some of the generation and distribution companies, it discovered that they didn't have repayment capacity as their revenue generation was very poor, hence it suspended further disbursement.
But industry sources said the CBN will resume the disbursement in February because of the new tariff regime, which is expected to boost the income of the distribution companies and consequently that of the generation companies.
The power sector had a shortfall of about N290billion between November 2013 and December 2014. The CBN loan facility was meant to address the N290billion shortfall, which has risen to about N 478 billion as at end of October 2015.
According to the sources, N202.5billion of the CBN fund was meant for the generation and distribution companies while the remainder was earmarked for legacy gas debt prior to take over of the power companies by the private sector. Out of the N213 billion funds, the CBN only disbursed N65 billion leaving the generation and distribution companies with a shortfall of about N85billion as at end of 2014. The CBN also plans to create a fresh intervention fund for the transmission company when it is through with the generation and distribution companies' matter. The Nation