Supreme Court affirms election of Gov Ortom of Benue State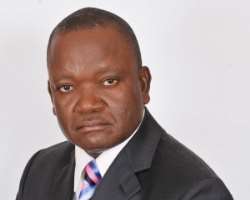 The Supreme Court on Friday upheld the election of Samuel Ortom, the candidate of the All Progressives Congress in the April 11, 2015 governorship poll in Benue State.
The court dismissed the application of the Peoples Democratic Party candidate for the election, Terhemen Tazoor, which sought  to nullify the election of Ortom.
The judgment was delivered by Justice Sylvester Ngwuta.
The court rejected arguments questioning the eligibility of Ortom by the PDP candidate, saying it was strictly within the purview of the party that produced him.
Both the Benue State Elections Petitions Tribunal and the Court of Appeal affirmed the election of Ortom.
But Tazoor approached the Supreme Court for the nullification of the election.
He said Ortom was not validly elected as governor because he was not a member of the APC at the time he emerged the party's candidate.