Zafi B And Maleek Berry Collaborate On 'See My Baby'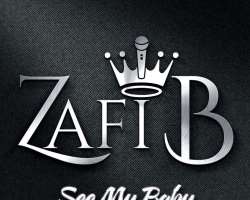 Following the success of her four independent releases – including collaborations with Mr 2kay, Atumpan and Moelogo; the Beffta award winner and Screen Nation Awards nominee Zafi B continues the momentum with the release of her fifth official single featuring renowned Afrobeats hitmaker, producer and artist Maleek Berry.
The former Sylvia Young student, whose acting credits include Holby City, Dr Who and the Oliver Twist musical, was always destined for stardom as she vigorously forges ahead with her burgeoning music career, as is evident in her brand new single titled 'See My Baby'.
The star power collaboration with Maleek Berry, who has produced hits for the likes of Wizkid and Wande Coal, has delivered another sure hit for Zafi B. Packed with captivating lyrics, infectious harmonies and a feel-good vibe, the radio-friendly precision of 'See My Baby' is to die for, with the genius in its simplicity from a young star who is on the cusp of great things in 2016.
The stage is now set for Zafi B, who turns 19 today and is celebrating with the release of her new single 'See My Baby' with the help ofMaleek Berry. Enjoy it below.
WListen to Zafi B's 'See My Baby' Featuring Maleek Berry:
https://soundcloud.com/zafibxx-1/zafi-b-ft-maleek-berry-see-my-baby
Connect With Zafi B
Instagram: http://www.instagram.com/zafibxo
Twitter: http://www.twitter.com/zafibxx
Soundcloud: https://www.soundcloud.com/zafibxx-1
MEDIA & PRESS:
Please direct all media and press inquiries to Ayo Adepoju: [email protected]