BBC Hausa Is Now Accessible On Six Online Platforms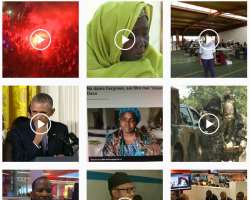 BBC Hausahas now launched on Instagram (https://www.instagram.com/bbchausa/) allowing audiences to access the latest pictures, short videos and information via their mobiles and online.
Following on from successful BBC Hausa channels on Facebook, Twitter,Google+ and YouTube, this extra addition will let new audiences interact with exciting and fresh content from the servicein addition to BBCHausa.com which continues to bring the latest news and features.
BBC Hausa reaches a weekly audience of over 18 million in Africa and beyond with its TV and radio broadcasts and digital content. The BBC Hausa website has a monthly reach of an average 4 million unique visitors monthly and about 70 million pages views.
BBC Hausa has ensured the increasing audience appetite for interactive online news and entertainment content is catered for – examples include over 10million views on Google+, 131,000 followers on Twitter and over 974,000 people liking the BBC Hausa Facebook page.
BBC World Service's BBC Africa hub brings together the production of multilingual content about the continent on radio, on TV and online on bbcafrica.com. As it delivers content in English, French, Hausa, Kinyarwanda, Kirundi, Somali and Kiswahili, BBC Africa ensures a pan-African approach to the output, offering its audiences opportunities to join the global conversation. BBC Africa has teams based in London and across much of sub-Saharan Africa, and has well established production centres in various cities.
Follow BBC Africa on Twitter, Facebook, Google +, Instagram, Soundcloud and YouTube.