A Piece Of My Heart To My Oro Brethren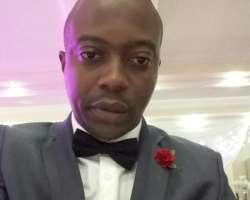 Oro brothers and sisters, some say that Oro has hopes if the Akwa Ibom governorship goes to Ibibio,and Uyo senatorial district in the person of Mr Umana O Umana. Some say that Sen Godswill O Akpabio deprived Oro of the opportunity and so they must fight the man he eventually supported..but, in the build up to the elections, Obong Victor Attah & Don Etiebet supported Benjamin Okoko a fellow Ibibio man from Ikot Abasi LGA. Nsima Ekere supported himself. UOU and our then senator Helen Esuene supported themselves.
Start analysing who the stakeholders of the APC supported..there's no single non Oro APC stakeholder who supported Oro governorship.. from the party chairman who refused to consciously zone the governorship to Oro,down to the least man..dont allow those people deceive you. NSIMA Ekere,Apostle Samuel Akpan,Helen Esuene and co will always want to be governor and Attah and co will always support someone outside Oro..so what's the alliance with APC and these persons for?
You blame Godswill Akpabio for not supporting an Oro man for governorship,then you wine and dine with men who contested the governorship against Oro? Is it not absurd? Won't it be a better thing for us the younger generation to become more bonded and formidable. When they say that the problem of Oro is the last administration..just ask yourself what manner of persons represented us in the last political dispensation.
Most of them were running after UOU as if he was a god, well yes he was a god..BUT not the almighty God. None of those deceptive APC people can give Oro the governorship of this state. None apart from Oro themselves, going back to the drawing board on our own to ask ourselves very perturbing questions,we need to take out time ro review the last gubernatorial race and ask why out of the multitude of political parties we had just one candidate in NCP(Hon Remidius-former chairman of Urue Ofong Oruko) and this same people who now wine and dine with you as you cry for losing out on the governorship,yet they took all the slots in other political parties.
You feel those people can shift for you? How do you move forward by shouting UOU&APC? Did Apc zone the governorship to Oro nation? And why didnt UOU instead sponsor an Oro man or woman? Our Governor is within ourselves and our ability to recreate leadership attributes and press for a decisive inclusion within the decision making organs of Oro and then influence Akwa ibom state at large...because the fact is that we are being used by Umana O Umana for a very vicious and selfish ambition!
Barr. Uno U. Uno is the State Assistant Legal Adviser of the PDP
Disclaimer:

"The views/contents expressed in this article are the sole responsibility of the author(s) and do not necessarily reflect those of The Nigerian Voice. The Nigerian Voice will not be responsible or liable for any inaccurate or incorrect statements contained in this article."