Switzerland to return additional $300m looted funds to Nigeria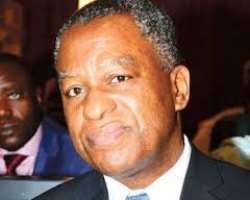 Foreign Affairs Minister, Mr. Godfrey Onyeama, said Monday  that he had met with Switzerland representatives over the modalities for repatriating loots in their custody.
According to  Onyeama,  negotiations are ongoing with a number of countries on the modalities for the repatriation of some looted funds stashed abroad.
He said apart from Switzerland, which has a large chunk of the loot, the government was talking with the United Kingdom- which is another major loot destination-  to return the public funds.
The minister, who spoke while addressing newsmen shortly after inaugurating 113 candidates at the 22nd Regular Course of the Service Academy in Abuja, also noted that President Muhammadu Buhari 's maiden visit to United States had also helped soften the ground for the discussions on the repatriation of the funds.
The minister stated that the Federal Government had been in touch with Switzerland, which he said, had earlier repatriated $700m to Nigeria. He noted that another $300m that was recovered would soon be repatriated to Nigeria.
He said, "We are in touch with Switzerland; they have recently recovered quite a significant amount of money and I met last week with Swiss representatives to work out the modality for the repatriation of the funds.
"The Swiss government has already repatriated over $700m from (the late Gen. Sani) Abacha loot and that agreement has been reached on how the money would be applied.
"They have also now recovered in the same context another $300m of which there is ongoing discussion to have that repatriated as well. There are discussions with other countries; United Kingdom for instance, as you all know, is one of the countries we are discussing with on how to recover looted funds."