NGE clarifies N50m received from Jonathan administration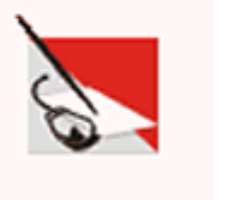 The Nigerian Guild of Editors has said that the N50m it got from the government of former President Goodluck Jonathan was from the public fundraising for its The Editors Plaza project in Abuja.
The guild said in a statement titled the " Clarification on circumstances surrounding N50m donation to NGE" that money was appropriately paid into its account with zenith bank and ccollected cash by it or its former president as insinuated by the Publisher of This Day in a communication to EFCC on Monday.                                                                                                              
The statement reads, "After several calls and expressions of concern by a number of well-meaning Nigerians, the Nigerian Guild of Editors (NGE) is constrained to issue a statement to clarify the circumstances surrounding a N50m donation made to the NGE by the government of former President Goodluck Jonathan:
1.   On 10 April, 2014, the NGE held a fundraising dinner at the Transcorp Hilton Hotel, Abuja, to raise N850m (eight hundred and fifty million Naira) for the purpose of building a befitting secretariat in Abuja which shall be called The Editors Plaza. It was a public event, attended by several dignitaries among them federal cabinet ministers, state governors and captains of industry or their representatives.
2.   Former President Goodluck Jonathan was invited to the event at which he was represented by the former Minister of Information and National Orientation Mr. Labaran Maku
3.   At the event, Mr. Maku, among other donors, publicly pledged N50million as the federal government's contribution towards the building project. Indeed the announcement of this donation has been on the website of the NGE since April 12, 2014; and is still there for those who may wish to verify.
4.   Shortly after the event, the federal government redeemed its pledge through a transfer direct into the Zenith bank account of the NGE. For the avoidance of doubt, neither Mr. Femi Adesina, who was the President of the Guild at the time nor any other official of the Guild collected cash from the government as has been erroneously alleged by Mr. Nduka Obaigbena, publisher of THISDAY newspapers in a letter he sent to the EFCC and made public on Monday, January 4, 2016.
5.   Funds collected by the Guild during the fundraiser have so far been invested in two projects viz:
    (I) The purchase of a property in Lagos which we have named The Editors House
and is located at No. 24, Mojidi Street, Off Toyin Street, Ikeja-Lagos.
And
    (II) Paying compensation, clearing and fencing of our 5, 600 Sqm piece of land
          at Guzape, Abuja, which is the site of the proposed Editors Plaza.
In Lagos, we have since commissioned a team of engineers and architects for the purpose of renovating the property, a twin duplex, preparatory to our moving in hopefully in the first quarter of 2016; while in Abuja, we have already commenced the process of obtaining a building permit from the authorities of the FCT preparatory to the groundbreaking ceremony for the Editors Plaza building later in the year 2016."