11th Screen Nation Film And Television Awards 2016 Rewarding Excellence – Celebrating Diversity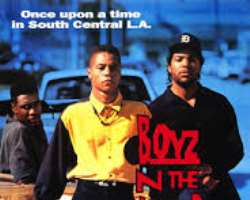 The annual Screen Nation Film & Television Awards popularly known as 'the black Bafta's' and acknowledged by the industry as 'the' media event for diverse talent returns once again to the West End of London, as the UK's only international celebration of black British achievement in film and TV.
Now in the first year of its second decade and firmly established on the international awards circuit, the star studded ceremony will once again be hosted by two soon to be announced popular TV stars who will pay¬ homage to some of the finest British talent and globally established film & TV stars working in the UK and around the world today.
Celebrating diversity and outstanding achievements on the British screen this much anticipated event takes place on Saturday 19th March 2016, from 5.00pm to 12am, at the 4 star Hilton London Metropole hotel. The red carpet arrivals and ceremony will be streamed live online with edited highlights broadcast on Sky 235 (ABN TV), with negotiations ongoing with a terrestrial broadcaster.
Screen Nation has built a reputation as the UK's most respected culturally diverse international Awards ceremony rewarding achievements made by African Diaspora screen talent. The prestigious event features the cream of black British film and television alongside stars from the worlds of sport, music, media, fashion and entertainment. Past award recipients include Hollywood legends Spike Lee, Queen Latifah, Halle Berry and Denzel Washington as well as top tier UK talent, Sir Lenny Henry CBE, Chiwetel Ejiofor CBE, Idris Elba OBE, David Oyelowo OBE, Naomie Harris, Sophie Okonedo, Steve McQueen and Noel Clarke.
The Screen Nation Executive Committee bestows this year's leading honour; the Outstanding Contribution Award upon iconic African-American action star Wesley Snipes. Honoured with the highly prized Edric Connor Trailblazer Award is the legendary actor of Desmond's fame, Carmen Munroe who has an acting career that spans over half a century and broke many racial barriers.
A slew of Classic Movie awards are bestowed honours at their 25th anniversaries - Boyz n Da Hood, Mo' Better Blues and New Jack City and are matched by 2 strikingly different female ensemble classics that hit their 20 year milestone Waiting to Exhale andSet it Off. Each classic movie is directed by and starring talent, who have gone on to become Hollywood's biggest names. Babylonsets the Classic Movie standard for the UK in its 35th anniversary year.
The full list of categories and much sought after nominations will be revealed in mid February 2016 during a live streamed online announcement on Google Hangout
Founder and Screen Nation CEO, veteran international film producer Charles Thompson MBE said.
'As Screen Nation moves into its second decade there can no longer be any denying the depth and quality of black talent within the UK industry, both in front and behind the camera, who have proven their worth and established a stake in the global industry. All that remains is for those at the head of the British film & TV industry to finally wake and up and embrace the treasures within their midst, because as others have said 'a storm is coming..' and the status quo cannot remain the same for much longer.
Alongside our partners and stakeholders Screen Nation will encourage more inclusivity whilst continuing to play its part in promoting the many stellar achievements made by African British screen talent towards cultural diversity. Look for us in the whirlwind!
END
FOR FURTHER INFORMATION:
11th Screen Nation Film & TV Awards 2016 | www.screennation.com
PRESS: Jenni Bloom | Screen Nation Press Co-ordinator | [email protected]
Accreditation for press passes etc is only made online at www.screennation.com
NOTES TO EDITORS:
The 11th Screen Nation Film & TV Award will be held on Saturday 19th March 2016 at the Hilton London Metropole hotel, 225 Edgware Road, London, W2 1JU, United Kingdom
● Limited VIP corporate tables for this exclusive event can be purchased exclusively online at Screen Nation website www.screennation.com (early bird 20% discount until end mid Jan 2016)
● Media Partners: ABN TV, Scene TV, New African Woman (more to be confirmed)
● Sponsors & Partners: Hilton Hotels, Tama Ra Event Designers, Modern Communications, Kato Enterprises, George UK Washington, Webberdoo (more to be confirmed)
● Broadcast Partner: ABN TV (Sky 235) - 2nd run show highlights will be broadcast in late March
● The Screen Nation Film & TV Awards is the leading European organisation rewarding and promoting excellence in the Black film & TV sector. The primary aim of the Awards is to raise awareness by providing a platform to acknowledge and celebrate the talents of British and global film and television professionals of African Diaspora heritage.
● The Screen Nation Awards is fully recognised by the industry and has evolved over the years to become a prestigious event in the UK show business calendar.
● Charles Thompson MBE, son of one the UK's first African barrister's is the Founder & CEO of Screen Nation and is an Independent Producer with over 25 years experience in the UK film & TV industry. He has worked in a producing capacity in major TV drama, has produced many short and feature length narrative films, with many winning awards, and most recently worked as a Producer on the multi award winning Nollywood family films, The Mirror Boy and disaster thriller, Last Flight to Abuja the two most successful African/UK produced films ever released in UK cinemas.
● Charles Thompson MBE was honoured in the Queen's Birthday Honours List 2011 for his services to the global black film industry. On receiving the MBE Charles said: 'Thank you, your Majesty, it feels good to know the Ancestors have guided me well enough to have finally taken a piece out of the British Empire'
● Charles co-founded in 1999 and served as Festival Director until 2002 for one of Europe's premier Black film showcases, the annual bfm International Film Festival.
● Charles is a founding member of the New Black Film Collective (one of only two black led film distributors in the UK), former Chair of the Alliance of Black Media Professionals, a Millennium Awards Fellow, a member of the Roundhouse Centre Creative Advisory Panel and has been honoured twice by former London Mayor, Ken Livingstone for his contribution to London life.
Regards
Jenni Bloom
Press Co-ordinator
Screen Nation Media Press Team
Screen Nation FIlm & Television Awards
www.screennation.com
#SNA2015 #ScreenNationAwards2015
BABYLON
BROKE-SNIPES
CARMEN MUNROE OBE
CARMEN-MUNROE-200DPI-600X428
CTDITG0WOAAJRVG
NEW-JACK-CITY-MOVIE-POSTER-1991-1020189782
SET-IT-OFF-MOVIE-POSTER-1996-1020210510
WESLEY-SNIPES4